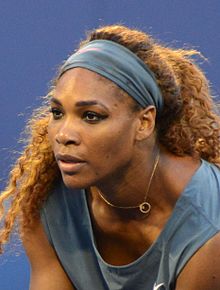 Fellow Sports Stars & Olympians Will Celebrate Athletes' Outstanding Achievements At the 2017 Jesse Owens International Athlete Trophy Gala on April 27th in New York City
The International Athletic Association (IAA) announced that iconic tennis star Serena Williams and legendary boxer Muhammad Ali are the recipients of the esteemed 2017 Jesse Owens Awards. The prestigious awards recognize sports legends who exemplify the ideals embodied by Olympian and humanitarian Jesse Owens: integrity, perseverance and service.
This year's historic ceremony falls on the 81st anniversary of Jesse Owens' incomparable triumph at the 1936 Berlin Olympics, where he won four gold medals and defeated Hitler's superiority ambitions. Herb Douglas Jr., bronze medalist in the 1948 London Olympics and protégé of Jesse Owens, co-founded the Award program with Owens' widow Ruth and their three daughters in 1981. They saw a need to honor Owens and created this annual, charitable celebration where the biggest sports icons of yesterday and today gather to continue his legacy.