Black Wall Street awardee Janice McLean DeLoatch — Author of Autobiography of an Entrepreneur- will appear in NYC at the Book Expo of America on June 3 (1:30 pm)- Her entrepreneurial journey as documented in the book inspires readers to keep their own eyes on the prize of business ownership – and have life-changing fun and success along the way. McLean DeLoatch started her entrepreneurial journey by successfully selling machines that dispense pantyhose and today she has continued her success with marketing-oriented media programs.
This new book by Janice McLean DeLoatch, carries you on a journey of entrepreneurship through her eyes, life and experiences. She shares her experiences on meeting Kanye West and Donda West. She talks ab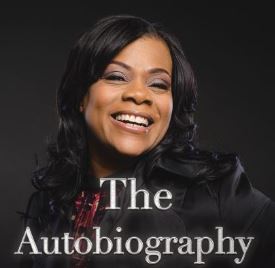 out what it was like meeting Hillary and Bill Clinton. She shares a range of experiences from how Delores Jordan (mom of Michael Jordan) was like a surrogate mother to her in Chicago to being sued by Entrepreneur Magazine for using the word "entrepreneur" — and why she is lobbying against companies like Jessica Alba and her (Not so "Honest" brand) for Trademark Reform and why trademarks should be different today.
Janice will give away a few books to entrepreneurs who attend her session at the Book Expo in NYC and answer a question- Who is the real Madam C.J. Walker – given that Madam C.J. Walker and Lyda Newman share the same photo on the Internet in many instances. McLean DeLoatch came across this interesting discovery when doing research for her new book – Autobiography of an Entrepreneur. As she was researching the history of prominent black women business owners between the late 1800's and early 1920's, she discovered that the photo for Lyda Newman and Madame C.J. Walker were absolutely the same photo/sketch of one woman under two different names. Is this an error in history? Do all of the search engines like: Google, Bing, Yahoo and others have this information and photos wrong? Is Black History incorrect history?
"I look forward to meeting everyone who is interested in the entrepreneurial spirit or just loves the history of business," says Janice McLean Deloatch . "Our entrepreneurs need to be correctly identified and the stories of the journey should be documented. Let's talk about it in NYC."
To purchase the book go to – www.janice.media or any bookseller worldwide.
About Janice McLean DeLoatch
Janice McLean DeLoatch, is a "media rock star" in the area of Business and Entrepreneurship. She is also a television host, show producer for television and radio, Black Wall Street Award Winner 2017 and the author of the book "Autobiography of an Entrepreneur" which can be found at www.janicedeloatch.com or on Amazon or Barnes & Nobles websites.
For more information contact:
JMD Media Group
email: jmdentertainmentgroup@yahoo.com
phone: 443-299-7360
To purchase the book go to – www.janice.media or any bookseller worldwide.