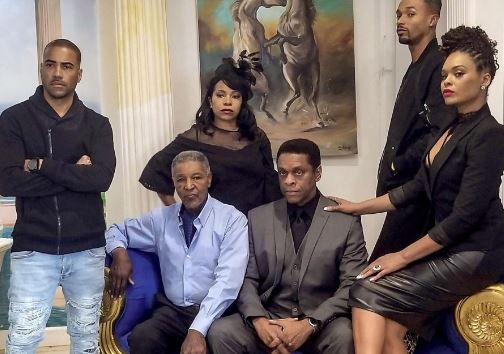 Following the second season renewal of its hit original series, "Craig Ross Jr.'s Monogamy," UMC (Urban Movie Channel) – the first and leading streaming service for Black film and television from AMC Networks' RLJ Entertainment – announced a new multi-generational family drama from Dan Garcia — "A House Divided."
Currently in the beginning stages of production, the new series will star Demetria McKinney (Freeform's "Motherland," Tyler Perry's "House of Payne"), Paula Jai Parker ("Ray Donovan," "True Blood"), Lawrence Hilton Jacobs ("The Jacksons: An American Dream"), Brad James (Syfy's "Superstition," Tyler Perry's "For Better or Worse") Sy Richardson (ABC's "Pushing Daisies"), and Art Evans (Die Hard 2, Fright Night). The series is slated for a summer 2019 premiere.
"A House Divided" follows the direct descendants of Letty Sanders, an enslaved woman who after arriving in Los Angeles in 1821, grew to become the wealthiest Black woman in the newly formed city. Centering on the present-day members of the highly esteemed Sanders family, Cameran Sanders has raised his three children in opulent wealth. After the sudden passing of his wife amidst a brewing government investigation into the business dealings of the family-owned bank, a new woman emerges from the shadows determined to be the next Mrs. Cameran Sanders. As secrets are uncovered and scandals emerge, the Sanders family will be forced to band together for the sake of their survival or risk the ultimate demise of their long-standing legacy.
"A thrilling tale of scandal and secrecy paired with core values of love, loyalty, and family unity, 'A House Divided' brings a mixture of excitement and intrigue that is sure to make for an exceptionally addictive drama," said Nikki Love, VP of Development & Production for UMC. "We are excited to be working with Dan Garcia again on another project that we hope audiences will fall in love with while holding on to the edge of their seats."
"We are very excited to create this new project in collaboration with the UMC team," said show creator Dan Garcia. I set out to create an alluring, multifaceted drama with the story of the Sanders family and despite their many flaws, tragic losses, and setbacks…there is still a special bond that holds them together. That connection, I believe, is what makes this story so compelling."