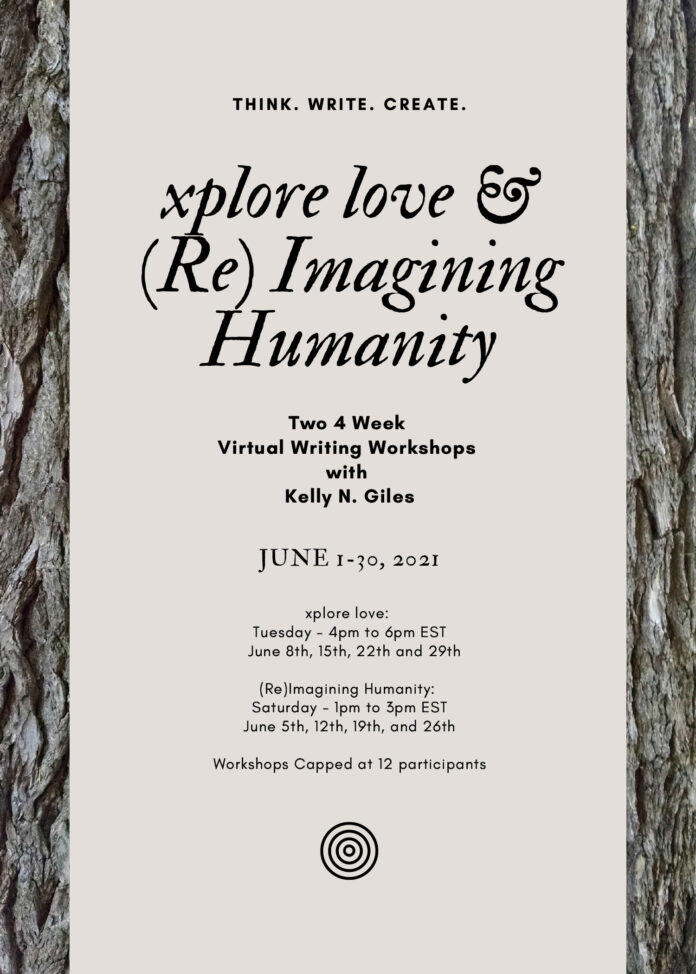 Using the AWA method, these workshops will offer critical engagement, a supportive writing environment, and an opportunity to build community. You'll have a chance to develop your voice and writing, as we'll engage in various forms (e.g. prose, poetry, essay, etc.), literature, visual arts, and media.
This is your chance to invest in your replenishment and rejuvenation. Please accept the invitation to discover, explore, connect, and grow with me.
Upcoming Workshops
xplore love: Tuesday – 4pm to 6pm ESTJune 8th, 15th, 22th, and 29th BIPOC ONLYxplore love by taking a journey that centers resistance, self-care, pleasure, and love.
(Re)Imagining Humanity: Saturday – 1pm to 3pm ESTJune 5th, 12th, 19th, and 26thOPEN to General Public(Re)imagine humanity by connecting to your "sociological imagination" to reconsider who you are and contemplate your connection to the world.
4 week Workshops – $175.00 (each)
(workshops capped at 12 participants)
To register or inquire about financial assistance, please email Kelly at kellyngiles@gmail.com to complete registration.
Payment Plan, Partial Scholarships, Student Discount and Sliding Scale are available.
$25.00 discount for AWA – Write Around the World participants.$40.00 deposit required to hold spot – refundable until 1st session in series.