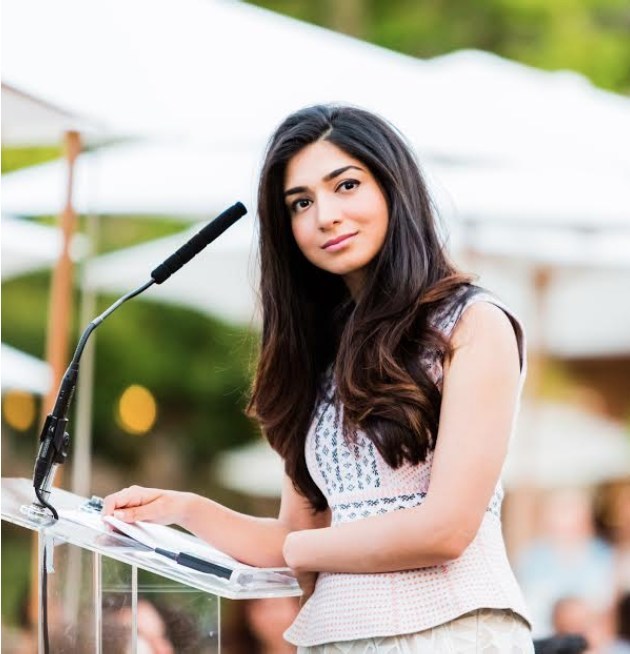 On Saturday, March 2nd, the Mile High city will welcome Shiza Shahid, entrepreneur, investor, impact-leader and activist who has proven to be an unstoppable force for positive social change. From co-founding the Malala Fund, to helping mission-focused start-ups through her new fund and platform, Now Ventures, Shahid has been recognized by both Forbes and Time Magazine as one of their "30 Under 30". Shahid will deliver a keynote speech at the 2019 Rocky Mountain Early Childhood Conference (RMECC) followed by a meet and greet with registered attendees.
While Shahid's activism began during her teens, she is perhaps best known for harnessing the outrage of Malala Yousafzai's tragedy to build the momentum for change. When Yousafzai was shot by the Taliban after campaigning for education access for girls, Shahid took up the 12-year old's cause. She helped transform the young girl's desire to continue her fight for woman's education in Pakistan into the Malala Fund, which has grown to impact girl's education in six different countries to date.
Shahid's passion for social good did not stop there. These days, Shahid is focused on helping drive global change by supporting and funding scalable social impact models through Now Ventures, which supports companies with innovative, paradigm-shifting solutions to the world's biggest problems. By funding startups who base their mission on positively impacting our world, Shahid and her company are out to prove that social gains and economic profits are not mutually exclusive.
She remains deeply invested in people, communities and causes, understanding that collaboration is a key factor to success. "It's so important that people come together to grow and learn from each other, particularly when it comes to areas that affect our youngest children. If we can impact a child early on and ensure that all children have the best early childhood possible, we truly can change the future," Shahid stated. "I am excited to speak to and engage with so many early childhood champions."
Attendees can see and meet Shahid on Saturday, March 2. Register, view the complete schedule, session descriptions and additional program details at www.rmecconference.com.