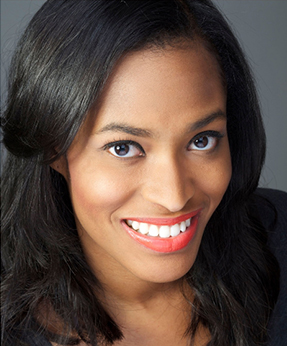 Misee Harris Calls Out OUR GENERATION Doll Maker for Racism
Misee Harris is a pediatric dentist and professor at Meharry School of Pediatric Dentistry. She has made waves in the media with her campaign to become television's first black Bachelorette.
Media personality, Misee Harris, is calling out OUR GENERATION Doll Maker on the representation of their sole African American doll, Abrianna. "A doll company that prides itself on representing who we are as a community and a generation has gotten it wrong," insists Misee.
OUR GENERATION Dolls offers four categories: The "Regular Doll" is simply a doll with no added accessories; the "Deluxe Doll" which comes with clothing, grooming and activity-related accessories; the "Retro Doll": and the "Hair Play Doll." The Deluxe Doll retails for $31.99 and includes a full suite of accessories. The Regular Doll retails for $29.99 (just $2.00 less), and all of her accessories must be purchased separately. "Abrianna," the company's only African American doll, is sold only as a Regular Doll and comes with no accessories. "For $2.00, there is a huge difference with what you receive," points out Harris. There is no option in the OUR GENERATION Doll Collection for a Deluxe African American doll that includes accessories, and retails for $31.99.
"After searching several stores for an African American Deluxe OUR GENERATION Doll to showcase and give away on my YouTube Channel," states Harris, "I finally found "Abrianna" in a neighborhood with a large African American population. In order to buy all of the extras for Abrianna, which come included with each Caucasian Deluxe Doll, I had to spend an additional $60.00."
"We are a generation of all ethnicities. As an African American woman who is a doctor, business owner, professor and advocate for the positive and accurate depiction of African American women, I can assure OUR GENERATION that this is not a good representation of minorities,"said Misee.
If OUR GENERATION is really just that, our generation , shouldn't it reflect that? "We are a country made up of little girls and women who are Caucasian, Asian, African American, Indian, Latino and Multiracial. That is our generation," states Misee.
"I challenge OUR GENERATION Doll Maker to re-think their product and how they are represented on retail shelves," concludes Misee Harris.