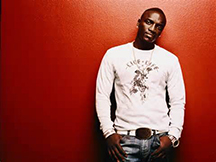 Al Jazeera America celebrates Black History Month with in-depth stories and examination of race in America and new themed content on-air and online throughout February.
The network will launch #Branding Black, a new month-long, social media campaign that raises important questions about the line between multicultural marketing and the commercialization of "blackness." Does #BrandingBlack celebrate diversity or perpetuate stereotypes?  Throughout February, Al Jazeera America will deepen the conversation around these issues by creating a transmedia experience, delivering meaningful and culturally relevant videos, analysis and opinions across broadcast and social media. #BrandingBlack will take the conversation "to the people" by engaging social media influencers to cultivate a provocative and in-depth discussion using the #BrandingBlack hashtag.
In February, Al Jazeera America will debut new programming on-air and online including, four new episodes of "Talk To Al Jazeera," the network's half-hour conversation with global leaders, icons and alternative voices who are shaping our world; special episodes of Real Money with Ali Velshi; America Tonight's new three-part series, "Young Revolutionaries," and numerous in-depth Race In America stories.
Beginning Sunday, February 1, new episodes of "Talk To Al Jazeera" premiere Sundays at 5:30 p.m. ET with encores on Mondays at 9:30 a.m. and Tuesdays at 2:30 p.m. ET.   The "Talk to Al Jazeera" line-up for February is as follows:
Sunday, February 8: Recording artist Akon sits down with Al Jazeera English's Folly Bah Thibault and shares his controversial views on Africa; racial tension in the US – "the system in America was never built for black people"; and responds to criticism that his lyrics are often demeaning toward women.
Sunday, February 15: Rain Pryor sits down with Al Jazeera America's Richelle Carey. The director, comedian and activists says growing up black and Jewish gives her a unique take on life.
Sunday, February 22: Writer/photographer , author of the semi-autobiographical book Ghana Must Go, sits down with Al Jazeera's Stephanie Sy. The globetrotter and commentator on race and culture embodies the terms she's credited with coining in an early essay – "Afropolitan."