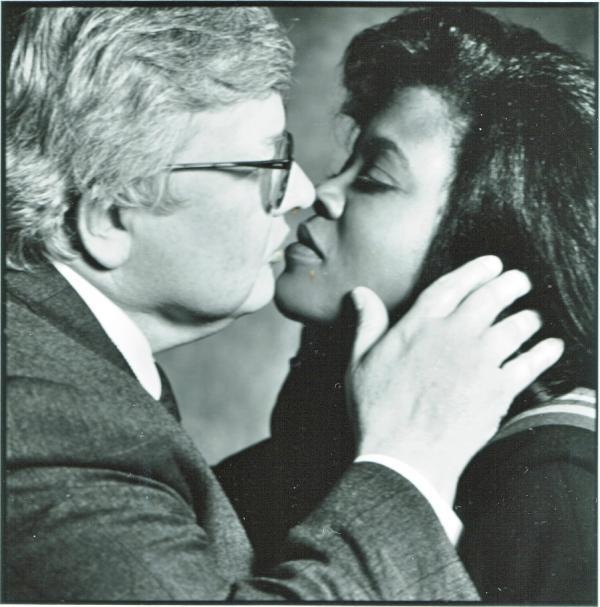 Conceived and produced by Jackie Taylor, founder, CEO of The Black Ensemble Theater
As film critic Roger Ebert told it, he was smitten with his wife, Chaz, before he even knew her name. Dining with fellow newspaper columnist Eppie Lederer (better known as Ann Landers), Roger contrived a reason to visit the table of the mocha-skinned attorney — to say hello to an acquaintance, he explained as he excused himself. He returned with Chaz's phone number. "You sly dog," Lederer said. So began their epic love story, captured in the musical The Black White Love Play (The Story of Chaz & Roger Ebert), conceived, written and produced by Black Ensemble Theater founder and CEO Jackie Taylor.
The Black White Love Play
Running until  November 15, 2015
Black Ensemble Theater Cultural Center, 4450 N. Clark St., Chicago, Illinois
"I am honored that Jackie wants to share our story," Chaz said. "When Roger died, many friends told me that our love was a life force for them, too. Maybe that's because he always focused on compassion and what unites us."
The cast stars Rashada Dawan as Chaz Ebert and Kevin Pollack as Roger Ebert. The Chorus, members of which play multiple roles, includes Evelyn Danner, Rueben Echoles, Porsche King, Robbin Major, Jhardon Milton, Matthew Payne, Jessica Seals, Kyle Smith, Sally Staats and Qween Wicks.