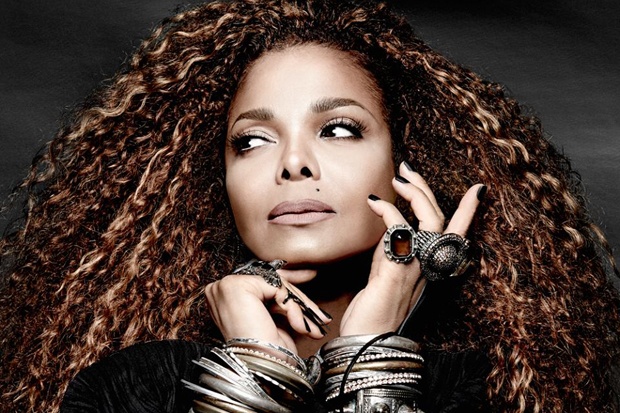 Photo: Janet Jackson – Janet Jackson being presented with Ultimate Icon Award by Jimmy Jam and Terry Lewis at the 2015 BET Awards
Seven is a lucky number for Janet Jackson but Number One is even better. Janet Jackson's long-awaited album, Unbreakable, topped the Billboard 200 Chart at #1 on its first week of release, becoming the Queen of Pop's seventh #1 album. Unbreakable, also represents the fourth consecutive decade in which the music icon has achieved at least one #1 album.
Unbreakable, the first album on Jackson's newly formed Rhythm Nation label, was released on Friday, October 2nd, to rave reviews, with the Washington Post exclaiming "That's the way real music goes," People Magazine calling it "Triumphant," "Stimulating," says the Los Angeles Times, Entertainment Weekly calling it "Powerful," Rolling Stone "Soulful," and the New York Times exclaiming "Janet Jackson's Unbreakable is Right On Time."
Now the public has given an even better review, a #1 charting for the superstar's first studio album in seven years. While that achievement is always hard-earned against tremendous competition, it came as no surprise since her first single release from the collection, "No Sleeep," has held the #1 position on the Adult R&B Chart for seven weeks, breaking the Queen of Pop's own record on that chart.
The Unbreakable album constitutes a historic re-teaming of the iconic performer, now a holder of 46 record chartings with producer/songwriter superstars Jimmy Jam and Terry Lewis. The Unbreakable release comes on the 30th anniversary of their groundbreaking collaboration on Ms. Jackson's "Control" album.
Janet Jackson set social media on fire in June when she announced over Twitter "This year, new music, a new world tour, a new movement." She later had the music world buzzing by making history (again) when her new worldwide partnership with BMG, which includes her own label, Rhythm Nation, was announced. The groundbreaking deal makes her the first iconic female African-American recording artist to form her own record label, and the biggest worldwide superstar yet to quit the traditional record label system for a so-called artist services deal, designed to put artists in the driving seat.