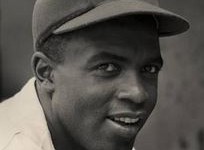 PBS Offers More Than 30 Programs for Viewers to Stream Online Through the PBS Black Culture Connection (BCC)
PBS is highlighting the African-American experience through content on air on PBS member stations, online through the PBS Black Culture Connection and through a series of community conversations that will engage viewers in an exploration of African-American history and culture. In addition to documentaries airing in February featuring those who helped influence integration and inclusion, throughout 2016 PBS will also feature programs about moments in history that helped shape race relations today. See a clip here.
Directed and produced by award-winning filmmaker Stanley Nelson and recently completing a theatrical run, THE BLACK PANTHERS: VANGUARD OF THE REVOLUTION from INDEPENDENT LENS will air on February 16 and be featured at PBS' presentations during the Television Critics Association Press Tour in Pasadena, CA, on January 19. The film explores the history of the Black Panthers, a revolutionary political party originally created in 1966 to combat policy brutality towards blacks in Oakland, CA, but which expanded nationwide throughout the late 60s and 70s, paving the way for many of the radical social movements of the time.
Airing the same week that Major League Baseball celebrates a day in his honor, on Monday, April 11, PBS airs Ken Burns's JACKIE ROBINSON, which examines the life and times of Jack Roosevelt Robinson, who in 1947 lifted a nation and an entire race on his shoulders when he crossed baseball's color line. Burns reveals fascinating stories about the legend's life on and off the field, and will be joined by Robinson's widow, Rachel Robinson, during PBS' panel presentation at the Television Critics Association Press Tour on January 18. And this fall, Henry Louis Gates, Jr. explores the last 50 years of African-American history, from the victories of the Civil Rights Movement to the first black president, asking profound questions about the state of black America — and the nation as a whole in BLACK AMERICA SINCE MLK: AND STILL I RISE.
"PBS is focused on expanding upon topics related to race, class and the African-American experience," said Beth Hoppe, Chief Programming Executive and General Manager of General Audience Programming at PBS. "In December, Ken Burns and Professor Gates launched a national conversation series on race, called American Fault Line: Race and the American Ideal. Ken Burns and Professor Gates will take the conversation to SXSW in Austin in March 12th, Washington, DC on March 14th and the Brooklyn Academy of Music on March 16th. We will add to these conversations through education and engagement, as well as civil discourse and discussion in collaboration with PBS member stations."
To honor Black History Month, and as part of its commitment to celebrating the diversity of America year-round, the PBS programming schedule features documentaries from award-winning producers that shine a brighter light on the different experiences of several notable African Americans who brought about change. INDEPENDENT LENS "A Ballerina's Tale" on February 8 takes an intimate look at Misty Copeland, American Ballet Theater's first African-American female principal dancer. The documentary examines her emergence as a pop culture star despite the absence of women of color at major ballet companies, while simultaneously dealing with an injury that almost ruined her career. In B.B. KING: AMERICAN MASTERS on February 12, viewers will learn more about the challenges he faced through candid interviews filmed shortly before his death. Also from AMERICAN MASTERS on February 26, a documentary about FATS DOMINO tells how his music helped influence integration during the Civil Rights era.
On February 29, INDEPENDENT LENS presents "Wilhemina's War," which shows the devastating toll of the scourge of HIV/AIDS, one of the leading causes of death for black women in the rural south. The film is set against the backdrop of political events in South Carolina.
Returning for its third season, FINDING YOUR ROOTS from Professor Henry Louis Gates Jr. explores the genealogy of famous Americans, including Donna Brazile, Kara Walker, Maya Rudolph, Shonda Rhimes, Keenen Ivory Wayans, Sean Combs and LL Cool J, airing through March 8.
Also of note, this month PBS debuts its original series MERCY STREET (January 17 at 10:00 p.m. ET), a Civil War-era drama about the chaotic world of Union-occupied Alexandria, Virginia, and the Mansion House Hospital in the early years of the Civil War. The scripted drama explores, among other topics, the role that African Americans —including slaves, free blacks and contraband (African Americans who fled slavery in the hope of securing their freedom behind Union lines) — played in the hospital and the city.
Among the African-American characters included in MERCY STREET are Samuel Diggs (McKinley Belcher III), a free black laborer, and Aurelia Johnson (Shalita Grant), a contraband laundress, who each experience their own struggles as employees of the hospital. In many ways, their trials parallel issues and topics that African Americans still experience today, such as oppression, violence against women, education and poverty.