Cloud Software Company Founder Recognized for Leadership in Technology and Commitment to Community; Company Asks Everyone To Consider Those in Need this Holiday Season
Therese Tucker, founder and CEO of financial automation software provider BlackLine, Inc. (Nasdaq: BL), has been recognized as an 'Entrepreneur of the Year', winning a Gold Stevie during the 2017 ceremony for The Stevie Awards for Women in Business earlier this month.  
Ms. Tucker was recognized for being one of the few female founder/CEOs in the technology industry who has led her company to an IPO.  Tucker also was acknowledged for having built BlackLine based on a culture of service, fostering an environment of teamwork, collaboration and respect for both clients and employees.  As a result, BlackLine also has been named several times by Fortune magazine as one of the top places in the country to work.
Tucker and BlackLine recently announced an initiative to provide clothing for over 50,000 people living without homes in Los Angeles.  We ask everyone this holiday season to join us and donate to or volunteer at a charity that helps others in your community.
About BlackLine
BlackLine is a provider of cloud-based solutions that transform Finance and Accounting (F&A) by automating, centralizing and streamlining financial close operations, intercompany accounting processes and other key F&A processes for large and midsize organizations.  Designed to complement virtually all ERP and other financial systems including SAP, Oracle and NetSuite, BlackLine increases operational efficiency, real-time visibility, control and compliance to ensure end-to-end financial close management and accounting automation from within a single, unified cloud platform.
Enabling customers to move beyond outdated processes and point solutions to a Continuous Accounting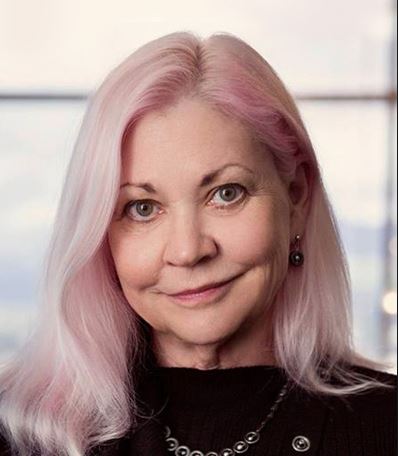 model, in which real-time automation, controls and period-end tasks are embedded within day-to-day activities, BlackLine helps companies modernize accounting operations with intelligent automation, ensuring more accurate and insightful financial statements and a more efficient financial close.  More than 2,000 companies with users in over 130 countries around the world trust BlackLine to help ensure balance sheet integrity and confidence in their financial statements.
BlackLine is recognized by Gartner as a Leader in its 2017 Magic Quadrant for Cloud Financial Corporate Performance Management (FCPM) and as a pioneer in the cloud market for enhanced financial control and automation of FCPM.
Based in Los Angeles, BlackLine also has regional headquarters in London, Singapore and Sydney. For more information, please visit www.blackline.com