LOUIS – Nov. 10, 2017 – Greensfelder, Hemker & Gale, P.C., is pleased to announce that Christopher A. Pickett, the firm's chief diversity officer and leader of its Securities & Financial Services Industry group, is a recipient of the 2017 Excellence in Business Performance Award from the St. Louis American Foundation. Pickett will be honored Nov. 17 at the foundation's 18th Annual Salute to Excellence in Business Awards & Networking Luncheon.The foundation of the St. Louis American newspaper is dedicated to enabling the African-American community to increase its access to careers in business, the sciences and the humanities. The St. Louis American is a voice of the St. Louis-area African-American community and the largest weekly newspaper in Missouri.
"We congratulate Chris on this well-deserved recognition from the St. Louis American Foundation," said Greensfelder Chief Executive Officer Timothy R. Thornton. "Chris excels not only as a legal practice leader, but as a champion of diversity in our profession both for Greensfelder and the legal industry at large."
Pickett leads Greensfelder's efforts to foster an increasingly diverse and inclusive workplace and to recruit and retain diverse talent. He served as chairman of the firm's Diversity & Inclusion Committee prior to his current role as chief diversity officer. In 2013, Pickett was named a fellow of the Leadership Council on Legal Diversity, participating in a national leadership program for high-performing attorneys with diverse backgrounds. In 2015, he was named one of St. Louis' most intriguing people to know by Who's Who, Diversity in St. Louis. In 2016, he received the St. Louis Business Journal Diverse Business Leader Award and in 2017 was named by St. Louis Small Business Monthly as one of the "100 St. Louisans you should know."
In his law practice, Pickett focuses on employment disputes, unfair competition and securities litigation, which involves disputes related to restrictive covenants, misappropriation of trade secrets, discrimination claims and claims of breach of fiduciary duty and unfair competition. He earned his J.D. from Saint Louis University School of Law and his Bachelor of Arts from St. Louis University.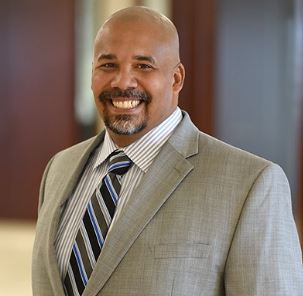 Greensfelder, Hemker & Gale, P.C., founded in 1895, is a full-service law firm with offices in St. Louis, Chicago and Belleville, Ill.  Greensfelder offers comprehensive legal solutions for clients locally, nationally and internationally. Areas of practice include business services; communications and media; construction; creditors' rights and bankruptcy; educational, religious and tax-exempt organizations; employee benefits; employment and labor; energy; franchising and distribution; health care; intellectual property; litigation; real estate; securities and financial services; and trusts and estates.  Find out more at www.greensfelder.com.
# # #