Hill Harper, Co-Founder of Architect and Co. with Jean-Marc Piquion , recently launched  body and hair care products, H2L for men and JUA for women . H2L and JUA are premium all-natural hair and body care product lines for men and women with affordable prices.
On a Steve Harvey episode, Harper revealed how his 2010 thyroid cancer diagnosis inspired him to create his own skincare line, without all of the harsh chemicals that can be found in most face creams.Architect and Co. products contains from the Tree Of Life Baobab Oil to keep skin and hair hydrated, while protecting it with antioxidants. Products include shampoo, conditioner, body wash, shaving oil, shaving lotion, razors, and more!
"Self-esteem-building and confidence building is the foundation for anything that we do whether you want to be a writer, a painter, or a entrepreneur.
That's what Architect and Co. is bringing to the consumer while using Baobab Oil in H2L and JUA Essentials."   ~ Hill Harper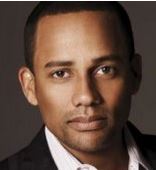 For more information on the products, go to www.bethearchitect.com