After 24 successful years in Chicago, The Black Women's Expo is expanding to Atlanta.
Find out how you can take part!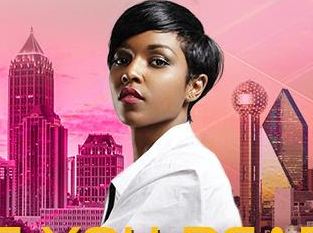 The Black Women's Expo is a three-day consumer exposition celebrating the aspirations and achievements of African-American women. The Expo features over 30 Impactful Seminars, National Speakers, Celebrity Guests and Live Main Stage Entertainment. In addition, it provides exposure for more than 500 small businesses and major corporations.
The Expo is the longest running exposition of its kind, celebrating 24 years — and returning to Atlanta and Dallas in 2018!
Second stop, Atlanta! August 10-12, 2018 at the Georgia International Convention Center. See you there! For more information or exhibit space, visit www.theblackwomensexpo.com.
The Black Women's Expo is the nation's foremost exposition targeting the African American consumer market.  It is a weekend that empowers, enlightens and uplifts African American women and their families with informative seminars and panel discussions presented by notable local and national speakers and lecturers, educational exhibits and corporate displays, and rousing entertainment.  Historically, the standing-room only seminars have addressed such issues as health & wellness, racial equality, hair & beauty, travel, career advancement, business/entrepreneurship, the welfare of our children and much more.
In addition, BWe also offers African American consumers themed pavilions including the Beauty Bar, which will showcase cosmetic products; the Food Oasis, where minority food manufactures provide food samples; the Literary Café, which showcases African American authors and booksellers; the Natural Hair pavilion, which products for natural hairstyles are featured; the Health & Wellness pavilion, where local medical institutions provide much-needed health screenings.
The founder & Creator of The Black Women's Expo is Merry Green, President of MGPG Events, Inc.  Since 1995, MGPG Events, Inc., a boutique firm headquartered in the city of Chicago, has specialized in Event Planning & Production, Experiential Marketing and Public Relations for an expansive list of clients.  Merry has an extensive background and expertise in community relations and outreach, creating effective public relations campaigns, and producing special events specifically targeting the African American community.