Kim Fields, Ginuwine, Cynthia Bailey and Miss Mulatto Among Other Scheduled Celebs
Regina King has spent decades wowing audiences with her award-winning character portrayals on the big screen. But for the past few years, the stellar actress has been calling the shots behind the camera, directing many popular TV programs and Hollywood films.
Among other accolades, the Emmy Award, NAACP Image Award, and BET Award-winning actress will deliver a keynote address on the importance of Black representation behind the scenes in Hollywood during "Diversity in the TV/Film Industry" at the Black Women's Expo (BWe) Atlanta on Saturday, August 11, at 4:00PM on the Main Stage.  BWe Atlanta will be held August 10-12 at the Georgia International Convention Center.
King is among several celebrities confirmed to participate. Actress Kim Fields will conduct a meet and greet to showcase her new Blessed Life Gourmet Coffee Blend/Russell's Gourmet Coffee on Saturday. On Sunday, "Real Housewives of Atlanta" star Cynthia Bailey will introduce a new signature line of handbags – CB VIOR. Marketing guru Rushion McDonald, who formerly negotiated movie and book deals for Steve Harvey, will conduct his "Money Making Conversation" on Saturday at 1:00PM. AIDS Healthcare Foundation and the Black Leadership AIDS Crisis Coalition present "Rise Above: An Intimate Conversation on Sex and Loving Self" featuring OWN Network's "Greenleaf" star Lamman Rucker (Jacob Greenleaf) and Angela Robinson (Veronica Harrington) of "The Haves and the Have Nots on Saturday at 3:00PM. OWN also will present on Saturday "Clips and Conversations" live on the BWe mainstage showcasing the brand new series "Mind Your Business with Mahisha." "Ask the Doctors: An Intimate Health & Wellness Conversation" will feature "Married to Medicine" co-stars Dr. Heavenly and Dr. Contessa. And, Atlanta's own rapper Miss Mulatto will talk with youth at the BWe Teen Summit starting at 12:30PM on Friday. The Teen Summit is only on Friday from 10:30AM-1:30PM.
National R&B legendary group 112 is performing on Saturday. Singer and songwriter Ginuwine will perform Sunday from the main stage at 4:30PM. Amos Greer and Bridgette Hurt will headline the BWe Gospel Explosion on Sunday. Also on the main stage are daily Runway Fashion Shows and Hair Demonstrations.
Presented by Toyota, the Black Women's Expo, themed #SHEMATTERS, is the nation's longest running exposition of its kind for Black women, produced by Black women. BWe is just as important today as it was when it began. Created as a platform for Black women to engage around key political, economic and social issues; educate themselves, empower each other, and celebrate their collective strength, BWe continues to offer seminars, workshops, and entertainment for today's Black woman.
BWe will not disappoint attendees who will be able to shop in the exhibitor's marketplace; see great national and local entertainment on the main stage; participate in thought-provoking,
empowering and informational forums addressing relevant community issues; and engage with celebrities, lecturers, leaders and other notables.  For major brands and small business vendors, BWe is an opportunity to engage with more than 15,000 strong, savvy and significant African-American women in Atlanta. The highly-anticipated Black Women's Expo kicked off its 24th year in Chicago and its three city tour in April and premieres in Dallas, TX, at the Dallas Market Hall, August 25-26.
Although the focus is on women, BWe is for men, teens and children, too. The BWe Pavilions include: Beauty Pavilion – Brand new and returning beauty and skin care vendors, product demonstrations and sampling. Natural Hair Pavilion – Where the leading corporate and small business natural hair care companies showcase their products and participate in the Natural Hair Show on the BWe Main Stage. Literary Café – Check out popular authors, engage in book readings and special presentations. Health & Wellness Pavilion – Health screenings and nutritional information will be available from industry experts. Kidz Korner – Fun activities all weekend long for children to enjoy such as face painting, sketch artists, inflatables, Double Dutch, kiddie manicures, dance corner, arts & crafts, exercise and more. Teen Summit – Forums address issues faced by today's African American youth. Spa Pavilion – Soothing and invigorating space for a much-needed break.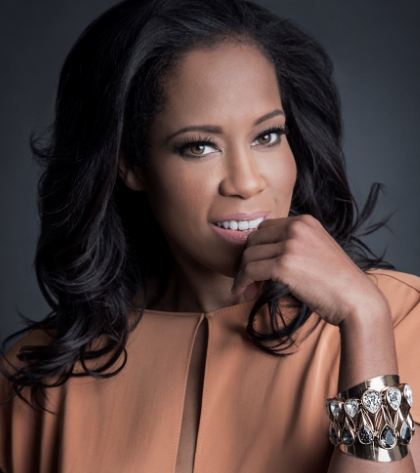 New tour title sponsor Toyota (providing free massages with live DJ) joins long-time corporate sponsors United Airlines (official airline partner), PNC Bank, Cigna (health mobile unit; free health screenings), African Ancestry (live DNA reveal on the main stage with Ginuwine), American Kidney Fund, Sigma Gamma Rho Sorority Inc. (free book bags at the BWe Teen Summit), CB VIOR, Kim Fields Signature Blends/Russell's Gourmet Coffee, and the National Council of Negro Women. Media partners are: Atlanta Tribune Magazine, Atlanta Daily World, and Radio One (MAJIC 107.5, Praise 102.5, Classix 102.9 and Hot 107.9).  Tickets are $15 for adults and are available for half-price at participating Walgreens. For exhibitor and sponsorship information, call 312-454-6100. Visit http://theblackwomensexpo.com/ for event details.
# # #