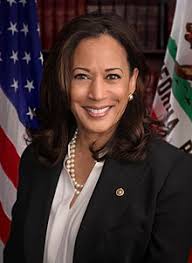 ---
BLACK ENTERPRISE will welcome presidential candidate Kamala Harris to the Women of Power Summit, the nation's No. 1 executive development and leadership conference for women of color, annually attracting more than 1,200 corporate executives, professionals, and businesswomen from around the country. The Women of Power Summit, hosted by ADP, will take place Feb. 28–March 3, 2019, at The Mirage in Las Vegas.
This announcement comes just one month after the official launch of her presidential campaign. She joins high-ranking, powerful speakers including Stacey Abrams, Valerie Jarrett, Lisa Wardell, Tracey Travis, Cynthia Marshall, Carolynn Johnson, Symone Sanders, and many more. In a conversation with Star Jones, Senator Harris will talk about "The Truths We Hold," and the hopes she harbors as she steps into the biggest race of her storied career.
"We are thrilled that Sen. Kamala Harris has joined our incredible lineup of speakers. As the first black woman to run for president since Shirley Chisolm almost 50 years ago, the Women of Power Summit is the perfect stop on her campaign," says Chief Brand Officer of the Women of Power Summit Caroline V. Clarke. "Many of the women who attend the Summit have long supported her. Many more are eager to know her and where she stands on the issues that matter most to us."
The Women of Power Summit will also recognize women making outstanding impact, achievement, and leadership in their fields at the annual Legacy Awards dinner. This year's recipients are Chaka Khan: singer, songwriter, actor, and activist; Cynthia Marshall: CEO, Dallas Mavericks; Bishop Vashti Murphy McKenzie: 10th Episcopal District AME Church; and Pulitzer Prize-winning author Alice Walker.