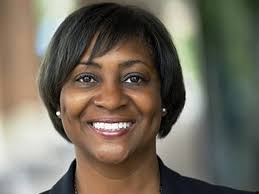 The W.K. Kellogg Foundation (WKKF) named and convened 20 individuals who will serve on a newly established Solidarity Council on Racial Equity (SCoRE). These inaugural members are luminaries and thought leaders from advocacy, the arts, entertainment, business, education and media. At the council's first meeting today in Washington, D.C. they began setting a course for two years of unified action to place racial equity center stage in public awareness. Their collective efforts will culminate in a global symposium in September 2020.
"Every one of these leaders stands at the forefront of equity in their individual professions," said La June Montgomery Tabron, the Kellogg Foundation's president and CEO who conceived the idea and formed the group. "As part of the Solidarity Council on Racial Equity we are coming together to reach beyond familiar circles and inspire more people to actively pursue racial equity."
Solidarity Council on Racial Equity (SCoRE) members include: author Michelle Alexander, law professor Megan Davis, filmmaker Ava DuVernay, journalist Maria Hinojosa, author-activist Saru Jayarman, Father Timothy P. Kesicki, singer-activist John Legend, senior fellow Heather McGhee, professors Manuel Pastor and john a. powell, business executive Tim Ryan, activists Helios Santos and Linda Sarsour, poet-author Mayra Santos-Febres, attorney Bryan A. Stevenson, author Jerry Tello, journalist Irma Alicia Velasquez Nimatuj, professor David R. Williams, Parkland, Florida teacher Diane Wolk-Rogers and educator Kent Wong.