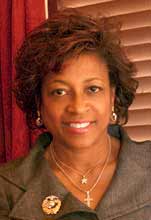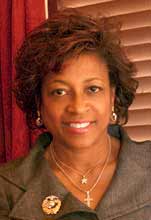 State Senator Sandra B. Cunningham and Assemblywoman Angela V. McKnight Lead Effort In State with Infamous Wrestling Incident
#THECROWNACT
Dove and fellow co-founding members of the CROWN Coalition (National Urban League, Color Of Change and Western Center on Law & Poverty) are proud to announce The CROWN Act (Create a Respectful and Open World for Natural hair) passed in the state legislature of New Jersey on Monday, December 16, 2019. Introduced by Senator Sandra B. Cunningham and Assemblywoman Angela V. McKnight, the bill addresses unfair grooming policies that have a disparate impact on Black women, men and children, making New Jersey the third state in the U.S. to pass this groundbreaking legislation (California and New York passed The CROWN Act in July).
The passing of The CROWN Act in New Jersey will ensure that young students like Andrew Johnson, the 16-year old wrestler from Buena Regional High School in Buena, New Jersey, will not be forced to make a decision of having his locs cut, or forfeiting an earned match, like Andrew was asked to do during the infamous December 19, 2018 incident in which the freedom to wear his hair in a natural protective hairstyle was denied for no justifiable reason.

"In 2019, it is unfortunate we have to pass legislation to further expand the definition of discrimination, to include something as natural and organic as how our hair grows from our heads," said Senator B. Cunningham, District 31, NJ. "This legislation is necessary; it will serve as a protection for those who feel helpless in any situation where they are forced to choose between being employed, and/or being allowed to participate in a sporting event (like our own New Jersey resident Andrew Johnson), or changing their identity to make others feel comfortable."
"This is so exciting that we are really this close to making sure no one in New Jersey will ever legally experience having to cut their hair or change their hair texture in order to play a sport or work at a particular place. I'm so proud of my state for moving this bill along so quickly, " said New Jersey Assemblywoman Angela McKnight (D-Hudson). "The fact that this bill passed the General Assembly overwhelmingly with bipartisan support proves that this isn't a partisan issue, but rather a human rights issue that we can all agree upon. I commend my colleagues across the table for standing up for civil rights."
"As the legislative year comes to a close, New Jersey has been hard at work reforming our criminal justice system so that it will treat incarcerated women with dignity, restore voting rights for formerly incarcerated individuals, and put a stop to hair discrimination. All New Jerseyans deserve to be treated with decency and respect, and each of these measures will end unequitable and disenfranchising realities that too many have been facing," stated Senator Cory Booker. "Today's passage of the CROWN Act marks a historic step in banning a culture of discrimination against black hair. Hair discrimination is a civil rights violation and we must stop reinforcing racism and biases against Black hair."
"It is our mission at Dove to champion individual beauty and ensure all beauty is respected and welcome in our society. For too long, narrow beauty standards have perpetuated unfair scrutiny and injustice for hairstyles and textures inherent to Black identity. On the anniversary of the infamous and painful wrestling incident, I am proud that New Jersey has passed The CROWN Act to put an end to hair discrimination," said Esi Eggleston Bracey, Executive Vice President and Chief Operating Officer of North America Beauty and Personal Care at Unilever, the New Jersey-based parent company of Dove.
"The National Urban League is behind this mission and are is committed to making an impact with the CROWN Coalition," said Marc Morial, CEO of the National Urban League. "Hair discrimination, whether in schools or in the workforce should simply not be allowed and we will continue to rally policy-makers and our communities to end discriminatory practices that disproportionately affect communities of color. Senator Cunningham and the state of New Jersey have our support to turn this legislation into law."
"Color Of Change is excited to be a part of this movement to end hair discrimination in our nation," said Janaya "Future" Khan, Program Director, Media, Culture and Economic Justice for Color Of Change. "It's incredible to believe that in 2019 we have to fight for legislation that addresses grooming policies that directly affect our people in the workplace and in schools. As members of the CROWN Coalition we will continue to work to put an end to issues that oppress Black people unfairly."
Senator Cory Booker (NJ) and Congressman Cedric Richmond (LA) introduced The CROWN Act of 2019 in both chambers of the U.S. Congress December 5, 2019. Twelve additional states have pre-filed legislation for early 2020.
Join the movement that's creating real change and aiding in the efforts to ensure Black men, women and children feel confident in expressing themselves. Sign the petition at www.TheCROWNAct.com to help us end discrimination and learn how you can get involved in bringing anti-hair discrimination legislation to your state.