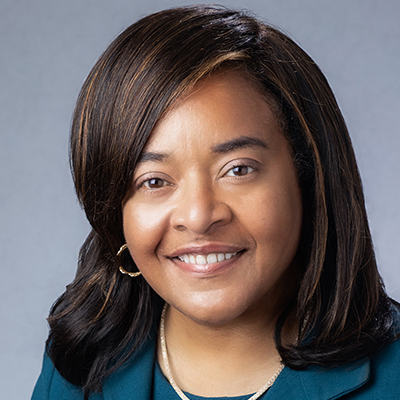 Federal Home Loan Bank of San Francisco Recommends Ways To Close TheCountry's Racial Homeownership and Wealth Gaps
The Federal Home Loan Bank of San Francisco (FHLBank San Francisco) has released a package of recommendations to close the racial wealth gap in the United
States. The report, "Closing the Racial Equity Gap: A Call to Action," is a result of a series of Homeownership Solutions Summits held in Arizona, California, and Nevada in 2022 and 2023. More than 150 housing advocates, member institutions, and other stakeholders gathered to develop evidence-based ways to boost access to mortgage financing and sustainable homeownership for people of color.
Among the recommendations:
 Expand mandatory financial education and begin teaching the basics in grade school.
 Broaden the reach of down payment assistance programs to include buyers who earn more than
80 percent of area median income.
 Encourage the widespread adoption of novel or modern building practices that can bring down
costs without sacrificing safety or comfort.
 Provide support to elected officials in favor of higher-density zoning and less-restrictive land-use
ordinances.
 Modernize credit scoring to bring more creditworthy borrowers into the housing finance
system.
According to the Urban Institute, in 1960, the gap between Black and White homeowners was less than27 percentage points. By 2019, it was nearly 30 points, the widest spread ever. Today, only 45.3 percent of Black households own a home, compared to 72.2 percent of Whites and nearly 66 percent of the U.S. population. The Federal Reserve acknowledges that the average Black family owned about 24 cents for every $1 of white family wealth as of the first quarter of 2023, while the average Hispanic family owned about 23 cents for every $1.
"The inequities entrenched in the homebuying process cannot be eradicated by a single entity or a single solution. To make meaningful change in the industry, we must bring all stakeholders together to consider the options and formulate approaches that make the most of the expertise at hand," FHL Bank San Francisco CEO Teresa Bryce Bazemore said. "Our Homeownership Solutions Summits provided an opportunity for discussion and collaboration, and we now have pages of practical and sustainable action
items that, together, can help people of color gain equal access to homeownership and wealth-building."
The Homeownership Solutions Summit series, the first of its kind among Federal Home Loan Banks, is a continuation of FHLBank San Francisco's equity approach, which includes a two-year, $1.5 million partnership between the FHLBank of San Francisco and the Urban Institute.