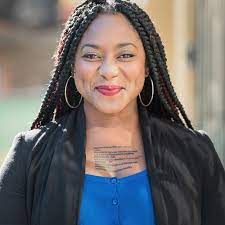 the Black Futures Lab announced that it has reached a historic milestone in the Black Census Project survey, which will conclude in October 2023. With nearly 130,000 responses from across all 50 states gathered to date, this effort already marks the largest survey of Black people conducted in the United States, four times the size of the 2018 Black Census.
"Going into another presidential campaign season, we know that Black communities are still being undercounted and under-engaged," said Alicia Garza, Founder and Principal of Black Futures Lab, who began designing the Black Census Project after the 2016 election. "It is critical that we engage Black communities early and often. Every day, policy is being made about us, without us. We launched the Black Census to transform that–we take the data from the Black Census and use it to inform a Black agenda that serves as a roadmap for policymakers and politicians on how to best address the needs of Black communities. The Black Census is historic and important—there is still time for you to join us and participate so that your voice can be heard."
The Black Census Project, launched in 2018, engages communities that are typically under-represented in traditional surveys and policy making. The Black Census Project is collecting findings of Black attitudes and opinions across demographics and geography, including LGB+ communities, trans communities, incarcerated Black people, Black immigrant communities, and Black people in rural areas.
"Now more than ever, it is essential that Black trans people are seen, heard, and counted," said Aria Sa'id, Founder Emeritus of the Transgender District. "Given all the attacks on trans rights, we know Black trans folks will be the most impacted. While our rights are being taken away and our communities are being targeted, very few people are talking to trans people about what we're experiencing, and what support we need to live dignified lives. The Black Census does this and gets information from us about our needs and experiences, and what we want to see for our futures. The experiences of Black trans people matter, not just for us, but for all Black communities."
Once the Black Census closes in October, Black Futures Lab will use the survey to design and release the Black Agenda 2024 in early 2024. The Black Agenda 2024 is a policy roadmap that will inform legislators nationwide of the key priorities of Black communities across America. It also will be used to activate and engage Black voters in advance of elections, encouraging Black communities to stay engaged and wield political power to inform, influence, and impact all institutions and decision-makers who are or should be engaging Black people.
"With the 2024 presidential elections right around the corner, and the first GOP debate kicking off tonight, we know Black votes matter; Black people do too," said Angela Rye, Principal and CEO of IMPACT Strategies. "In order to be powerful in politics, Black people must curate, shape, and push our own political agenda—a Black agenda–and the Black Census Project equips us to do that. That is why this project is tremendously important."
Over 30,000 Black people from across the country participated in the first Black Census Project in 2018. The Black Futures Lab used the results to identify pressing legislative and policy priorities, turning the survey into a national, state, and municipal policy platform to guide 2020 Presidential candidates as they devised strategies to earn the support of Black voters.
In 2022 and 2023, Black Futures Lab collaborated with more than 50 Black-led grassroots organizations, over a dozen national media partners, and Black influencers to reach more than 129,000 Black people across the country to date. A majority of respondents (64%) are from the South, 14% are from the Midwest, 13% are from the Northeast, and 10% are from the West. Nearly half (40%) of respondents are ages 60+; a quarter are 50-59, 17% are 40-49, 12% are 30-39, 4% are 25-29, and 4% are 18-24. Initial findings show the top three issues for Black people are:
Low wages that are not enough to sustain a family: 39%
Gun violence: 32%
Schools that fail to prepare children adequately: 32%
"This is the largest survey of Black people in American history—there is nothing else that comes close," said Michael Harriot, writer and author of Black AF History: The Un-Whitewashed Story of America. "This is a way for people to actually know what Black voters want, and what Black voters are concerned about. It also has historical significance and gives us the ability to dispel myths about Black people with real data."
Personally identifiable information will not be collected, and all participants can opt into becoming a part of the Black Futures Lab supporter community. Some participants who complete the survey (at BlackCensus.org) will be eligible to receive a $20 gift card.
About the Black Futures Lab
Black Futures Lab works with Black people to transform our communities, building Black political power, and changing the way that power operates—locally, statewide, and nationally. We work to understand the dynamics impacting our communities, we build the capacity of our communities to govern, and we engage and include Black people in the decisions that impact our lives. Our mission is to engage Black communities year-round, using our political strength to stop corporate influences from creeping into public policies, and combining technology and traditional organizing methods to reach Black people anywhere and everywhere we are. blackfutureslab.org