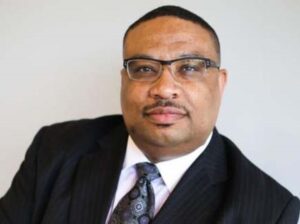 The Chief Justice of the United States
Supreme Court of the United States
1 First Street, NE
Washington, DC 20543
Dear Chief Justice:
On behalf of the National Association of Minority Automobile Dealers (NAMAD), we write to express our strong disagreement with the recent Supreme Court decision to disallow affirmative action in college applications. We firmly believe that diversity, equity, and inclusion have always been vital elements in building an America that is fair, equal, and representative of its rich multicultural fabric.
NAMAD, as an organization that supports minority entrepreneurs in the automobile industry, recognizes the value of affirmative action not only in higher education but also in business. The decision to eliminate this policy in college admissions threatens to hinder the progress we have made in creating diverse academic environments. By considering race as a factor among many others, affirmative action has provided opportunities for historically marginalized communities and leveled the playing field for qualified students who may have faced systemic disadvantages.
Diversity in educational institutions fosters critical thinking, cultural understanding, and prepares students for the realities of a globalized society. It ensures that all voices are heard, perspectives are respected, and innovative solutions are generated. Moreover, affirmative action has proven effective in dismantling deeply rooted structural inequities, leading to greater social cohesion and a more harmonious nation.
As representatives of minority entrepreneurs across the automobile industry, we respectfully urge the Supreme Court to reconsider its decision on affirmative action in college applications. Let us continue to build an America where equal opportunities are available to all, irrespective of their background.
Together we can strive for a society that celebrates diversity and fosters inclusivity in all aspects of life. We are hopeful this esteemed court will re-examine and re-consider the benefits of affirmative action as it deliberates on issues of national importance.
Regards,
Damian Mills    
Chairman
Damon Lester 
Vice Chairman
SOURCE National Association of Minority Automobile Dealers (NAMAD)