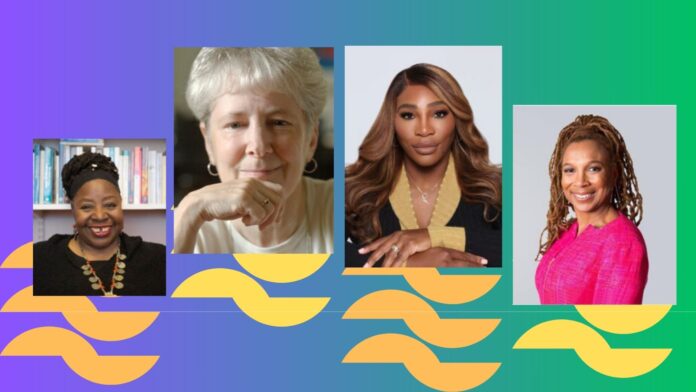 The National Women's Hall of Fame, the nation's first and oldest nonprofit dedicated to honoring distinguished American women, is honored to announce its 2024 class of Inductees. These extraordinary women, who will join the ranks of the 302 Hall Inductees before them, include Patricia Bath, Ruby Bridges, Elouise Cobell, Kimberlé Crenshaw, Peggy McIntosh, Judith Plaskow, Loretta Ross, Sandy Stone, Anna Wessels Williams, and Serena Williams.
The Hall will celebrate the class of changemakers at its 31st Induction Ceremony in March 2024 during Women's History Month in New York City. This marks the first time in the National Women's Hall of Fame history that the Induction Ceremony will be broadcast nationally on primetime television.
"The 2024 class of Inductees are scientists, activists, performers, and athletes who are the changemakers of today and inspiration for the women of tomorrow," said Jennifer Gabriel, CEO of the National Women's Hall of Fame. "Their dedication, drive, and talent got them here, and we're thrilled to honor them on the national stage. This move will not only amplify the Inductees' accomplishments but will also help to empower and advance gender equality across the country."
Each Inductee is nominated by the public and reviewed by an independent selection committee comprised of experts in various fields. The 2024 Inductee class has broken barriers, challenged the status quo, and left an impact on history.
Patricia Bath: Patricia Bath was an ophthalmologist, inventor, humanitarian, and academic known as an early pioneer of laser cataract surgery and the first Black woman physician to receive a medical patent.
Ruby Bridges: Ruby Bridges is a civil rights icon, activist, author, and speaker who was the first Black child to integrate the all-white William Frantz Elementary School in New Orleans in 1960. She later established the Ruby Bridges Foundation to promote tolerance and create change through education.
Elouise Cobell: Elouise Cobell, also known as the "Yellow Bird Woman," was an entrepreneur, banker, advocate, and member of the Blackfeet Nation, where she began as treasurer. She then founded the Blackfeet National Bank.
Kimberlé Crenshaw: Kimberlé Crenshaw is a pioneering scholar and writer on civil rights, critical race theory, Black feminist legal theory, and race, racism and the law. She is best known for coining the term "intersectionality."
Peggy McIntosh: Peggy McIntosh is an educational innovator, race relations and feminist activist, author, and public speaker best known for her article, "White Privilege: Unpacking the Invisible Knapsack."
Judith Plaskow: Judith Plaskow is a theologian, author, and activist and is cited as the first Jewish feminist theologian. She is best known for publishing Standing Again at Sinai: Judaism from the Feminist Perspective.
Loretta Ross: Loretta Ross is a Black academic, feminist, and activist for reproductive justice who is driven by her personal experiences. She has dedicated her career in academia and activism to reframing reproductive rights within the broader context of human rights.
Sandy Stone: Sandy Stone is an academic, media theorist, author, performance artist, multi-instrumentalist, educator, and programmer who is considered a founder of the academic discipline of transgender studies.
Anna Wessels Williams: Anna Wessels Williams was a pathologist and pioneer in the study of immune responses to infectious diseases. She discovered how to produce the antitoxin for diphtheria cheaply and in large quantities, crucial to controlling the disease.
Serena Williams: Serena Williams is a highly regarded tennis champion, entrepreneur, investor, fashion designer, and executive producer. She holds the record for the longest player ranked #1 and has earned the titles of most successful woman player of the Open Era and prized WTA player of all time, winning 23 career grand slams.
Read more about the remarkable 2024 Inductees at www.womenofthehall.org/2024-inductees/.
The 2024 Induction Ceremony is a historic opportunity to amplify women's voices and share inspirational stories of their achievements from coast to coast – in homes, classrooms, boardrooms, and beyond. For information about the National Women's Hall of Fame, the 2024 Induction Ceremony, and how to financially support the broadcast, please visit womenofthehall.org.
About the National Women's Hall of Fame:
The National Women's Hall of Fame, headquartered in the birthplace of women's rights, Seneca Falls, N.Y., is a nonprofit organization that celebrates the achievements of women who have changed the world. The Hall elevates women's voices, equips and empowers changemakers, and advances gender equity through action, education, and storytelling.