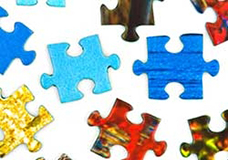 June 25 – 26, 2013 New York Marriott Downtown, NY
The Annual Conference Board Diversity & Inclusion Conference is returning to New York City on June 25-26, 2013. You won't want to miss this unique event focused on Global Inclusive Leadership: The Way Forward to Global Transformation. Those who attend will
Identify integrative measures for accountability at all levels linked to business outcomes

Strategize and link their work to talent management, learning & development, and business success

Network with peers across industries and sectors through informal learning and sharing practical examples
Whether your company operates globally or domestically, your talent is global, evidenced further by our recent election. Inclusion is the way forward to business success and sustainability. Please register for the conference as soon as you can, as space is limited. The pre-conference seminar will focus on your individual development in a smaller and more interactive setting on June 24. You will have the opportunity to assess your own skills and maximize your influence and engagement across your organization.
Some of our topical conference sessions will include the following:
Test Your Global Intelligence: Play the Interactive Global Diversity Game

The Way Forward: Global Vision

Strategies to Build and Accelerate Diversity and Inclusion Impact To Maximize Engagement Across Your Organization

"A Case Study in Success: Religious Diversity in the Workplace"

Adopting Innovation in the Workforce Cycle for Greater Diversity of Thought, Better Business, and Happier Employees

Next Practice: Integrating D&I into Culture and Business

Securing Executive Commitment & Engagement

Strategic Diversity Leadership: Activating Change and Transformation in the Workplace

The Global InclusionSCORECARD: Mapping the Course for Sustainable Workplace Change

Continental Breakfast Roundtables: Hot Topics

Inclusive Leadership with While Male Executives: How to Make This Conversation Count

Improving Employment Outcomes for People with Disabilities

Inclusive Practices & Cultures to Support Talent Growth

LGBT: An Inclusive Focus at GS

Leveraging Diversity & Inclusion to Drive Engagement and Business Impact
Some of our speakers will include leaders from: Sodexo, Walgreens, Fidelity Investments, InclusionINC, KPMG, The Conference Board, Tanenbaum, University of Wisconsin, and other leading corporations
Sponsors include Walgreens, Goldman Sachs, Inclusion INC, SAP, Exelon and Kraft.
REGISTRATION DETAILS To register, or for more information: please visit our website www.conference-board.org/Diversity_2013 or call (212) 339-0345.