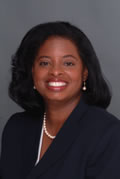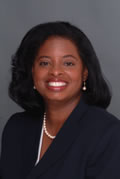 Janine Fondon, President and CEO of UnityFirst.com and African American Newswire, has been referred to as the new voice in the community…with one of the nation's best resources for connecting with diverse communities and press across the U.S. and beyond UnityFirst.com is a one stop shop for effective networking, communication and outreach to African Americans and other people interested in diversity-related news.
Janine and her husband Tom Fondon, founders of www.UnityFirst.com, has launched one of the most exciting 'diversity-focused' web destinations targeted to African Americans and people of color, and others seeking information of interest to multicultural communities. UnityFirst.com links over a million people of color across the country via individuals, corporations, organizations, diverse businesses, professional/ organization and religious groups. As a one-stop shop forncludes Unity First Online and African American Newswire.
Unity First Online, the site's email news service, carries regional and national multicultural news to a network of more than 250,000 people of color, including African Americans, Latinos, Asians and Native Americans. African American Newswire, which is found on www.UnityFirst.com, reaches over 2000 members of the diverse press, including television, radio, newspaper, and internet sources in diverse communities.
Before launching Unity First , Janine was Manager of Internal Communications for BankBoston. Prior to that, she has held both internal and external communications positions at several companies, including Digital Equipment Corporation, ABC-TV (New York and Washington, D.C.) and CBS-TV.
Janine has won numerous excellence and community service awards, including the Madame C.J. Walker Business Leadership Award, Alpha Kappa Alpha Sorority Regional Entrepreneurial Award, National Council of Negro Women Regional Woman of Conviction Award, Business Inclusion Council Community Service award and a Massachusetts (Framingham) Civil and Human Rights Award, to name a few. Janine is a member of the National Association of Black Journalists, the National Newspaper Publishers Association, the New England Minority Supplier Development Council and the Massachusetts-based Business Inclusion Council.
Born and raised in New York City, Janine is a graduate of Colgate University and has a master's degree in communications from New York University. She has been feaured in publiations such as Black Enterprise and George Fraser's SuccessGuide showcasing key leaders to watch across the country. She is also a cotnributing author to a published resource, " "Indispensable Employees: How to Hire Them, How to Keep Them", by workforce expert and Fields Associates, Inc. Chairman and CEO Martha R.A. Fields.
She has also made presentations and conducted workshops for a variety of organizations including the United Way, the U.S. Army, and the Society of Professional Communicators., Linkage's Summit on Leading Diversity, Business Inclusion Concil, Fields Associates Diversity Lecure Series, National Association of Black Journalists.