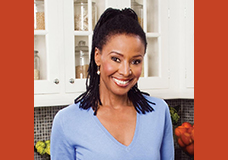 B. Smith's, the leading African American lifestyle brand continues to innovate and etch its mark in the fabric of Contemporary Southern Cuisine. With new partnerships in place, B. Smith is excited about announcing the new direction of the brand.
While B. Smith Enterprises will continue to operate its restaurants in New York City and in the Hamptons's village of Sag Harbor Long Island, the company is announcing that it will close down their 20 year Union Station location and plan for new restaurants to open in Washington D.C. and in other markets across the country. These new locations will feature the same delicious southern cuisine that the restaurants have served for over 25 years in a more contemporary, high energy 'bistro" setting. The restaurants will also feature more options for the health conscious consumer.
"We are looking forward to new and exciting things that we can't wait to announce!" says Barbara "B." Smith
B. Smith's Enterprises continues to grow its brand beyond its restaurants and into the retail arena with its signature products. B. Smith with Style Home Collection and other home goods are prominently sold at Bed Bath & Beyond stores throughout the US. Additionally, B. Smith's has partnered with Southern Culture, a lifestyle brand based in Atlanta, GA., to create an all-natural line of pancake and waffle mixes that will be available in stores within 60 days. The company plans to introduce other healthy, natural and  delicious food products that will allow consumers to enjoy B.Smith in their homes as well as at the restaurants.