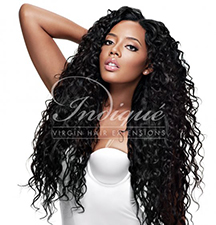 Indique Hair, the leading premium hair extensions brand in the global market, has opened its 15th location in Miami, FL.
Indique Hair Co-Founder and Creative Director said , "We've had loyal customers in South Florida for years. Given six out of ten Black women wear hair extensions , we're excited to service the diversity of African-American, Caribbean, and Latina women here and give them the full brand and store experience." 
About Indique Hair
With a winning combination of hair experts and stylists, and more than 25 years of industry experience, Indique Hair International provides 100 percent virgin human hair that is natural and of the highest quality. With an impressive client base that consists of Adrienne Bailon, Kelly Rowland, Lala Vasquez, Gabrielle Union, Rihanna, Ciara, Skylar Diggins, Brandy, Zendaya and more, Indique Hair's unique Indian virgin and natural human hair extensions are lustrous and tangle free.
Indique Hair International is the only company that produces hair extensions at the source, with headquarters in India. Indique Hair has freestanding boutiques in Brooklyn, SoHo, Pelham & Queens in New York, South Orange, Philadelphia, Atlanta, Chicago, Los Angeles, Houston, Dallas, Miami, Boston, Silver Spring, and Johannesburg, South Africa.
www.indiquehair.com