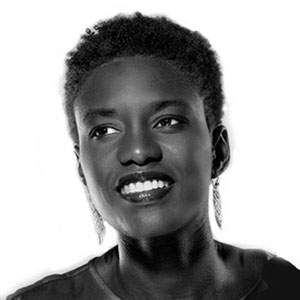 Continuing with champion spirit, the national Minority Women Professionals (MWPs) are MVPs conference tour will take place on April 2, 2017 at the Albert Einstein College of Medicine in the Bronx, drawing women from New York and the tri-state region. This conference will feature a series of guest speakers, workshops, networking and mentorship opportunities aimed to inspire and empower MWPs from diverse backgrounds, while also equipping them with essential tools and skills to "survive and thrive" in their professions.
The event, the second of a multi-city national conference series targeting MWPs, will feature a number of prominent women leaders and speakers, and, notably, the event has secured international activist, journalist, filmmaker, and TedX sensation, Parisian-born Rokhaya Diallo, for the keynote.
"The time is now," said Professor Nwando Olayiwola, MD, MPH, the conference creator. "Minority women professionals are so essential to communities across the nation and in the world, especially in New York City, a mecca of diversity in background, beliefs and orientations. Having Rokhaya come from Paris to address this group of women in the tri-state region is an incredible honor."
Hosted by Dr. Olayiwola through her organizations, Inspire Health Solutions, LLC and the Association of Minority Women Professionals, and in partnership with the Albert Einstein College of Medicine's Office of Diversity Enhancement, the conference, expected to host over 100 professional women and students, will not only discuss strategies and tools for succeeding in the workplace but also celebrate the achievements of diverse career-oriented women of color, of non-dominant faiths, with disabilities, of diverse sexual orientations and ages, and of various national origins.
"This is an important time to unify and elevate women of diverse backgrounds in New York and the tri-state region, harnessing our strengths and commonalities," said Dr. Irene Blanco. "This conference is an opportunity to position professional women, students and trainees for success."