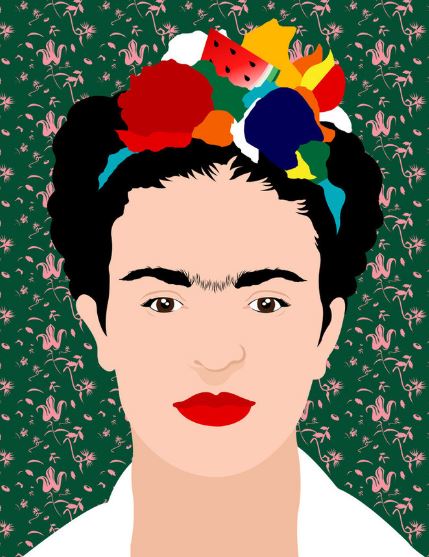 SAAB Projects, the Today is the Day Foundation, and the Tomita Family Collection are pleased to announce a collaborative exhibition experience this June in Basel, Switzerland between June 12th and June 17th, 2018. Untapped, exhibiting at Clarahofweg 25, is located three minutes' walk from Messeplatz, Art Basel Center. Masterfully curated by legendary artist Noritoshi Hirakawa, the three-component show thematically addresses the supreme unleashing of potential and embraces new approaches for the exploration of emerging artists while paying homage to historical context.
In 2014, Ms. Nejam made her first public appearance at Miami's premier Art Basel to a sold out audience at Soho House Miami. In addition to her "Chic of the Week" column as a featured editorial resident artist with Harper's Bazaar, her work has been featured around the world in publications such as Bazaar (America), Nylon Japan, Teen Vogue, Bazaar Latin America, Bazaar Australia, The New York Times, and on runways with the likes of Dior Beauty and Sonja Rykiel. Her bright…
Exploring the theme of cross-culturalism, artist Brad Kahlhamer pulls from his Native American ancestry and German-American influence from his parents in Wisconsin to present a work that is both beautiful and erratic. Fort Gotham + N.W. Coast Pirates exhibits what he calls a "third place-a meeting point of two opposing personal histories." Brad Kahlhamer. Fort Gothamm + N.W. Coast Pirates, 2014. Acrylic paint and spray paint on canvas. 188 x 188 cm (74 x 74 in). Unique. ©Brad…
Notably, Untapped is the first ever Blockchain Art Exhibition, embracing technology in development by the New York City-based blockchain company ArtToken. ArtToken aims to revolutionize the art world by applying a unique Crypto smart contract to digital artwork, allowing for the provenance tracking and scarcity value that has been associated with physical art for generations. Hirakawa's groundbreaking show utilizes a hybrid of traditional physical techniques blended with digital artworks made possible by blockchain technology. The show has already pre-sold several ArtToken Blockchain pieces taking in five figure proceeds, proving blockchain's utility to solving real world art problems.
SAAB Projects, A New Pulse is a hybrid physical and digital show in partnership with ArtToken.
The show encapsulates the theme of societal structures imposed on the human psyche and the artistic interaction within the boundaries that this relationship constructs. It features physical and ArtToken Blockchain Digital Works by Ayakamay, Arthur Brouthers, Noritoshi Hirakawa, Avery Nejam, and Henry Quinson.
Today is the Day Foundation is a global charitable organization founded by Noritoshi Hirakawa, and will be exhibiting works by renowned artist Les Levine and from the portfolio A Line Is a Dot That Went For a Walk, works by Jessica Diamond, Davide Balula, and Carissa Rodriguez which was curated for Today Is The Day by Art Basel Unlimited Director Gianni Jetzer. Proceeds from sales will go on to support the Foundation's art programs, which were established as trauma care for the children of Fukushima who have suffered the effects of the 2011 nuclear disaster.
Consciousness Untapped, selections from The Tomita Family Collection, curated by Noritoshi Hirakawa. Hirakawa's curation selects pieces from the Tomita Collection that draw light to the collateral domino effect of political inconvenience and mass global immigration driven by tragedy and hope, which has led to mutually exclusive cultures colliding. Hirakawa's curation will include works by Ole Aakjaer, Ayakamay, Niloufar Banisadr, Tsuyoshi Ozawa, Yoshitomo Nara, Brad Kahlhamer, Richard Mosse, Kinki Texas, and Lawrence Weiner. The Tomita Collection, whose family is a patron of the Today is the Day Foundation, consists of over several hundred pieces from emerging, mid-career and established artists.
Works available for acquisition are limited to SAAB Project's A New Pulse and the Today is the Day Foundation's charitable sales. ArtToken and the Tomita Family Collection will generously donate a matched percentage of sale proceeds of all SAAB Projects' artwork to the Today is the Day Foundation.