Black Enterprise will present its highest honor in recognition of the achievements of black women when it presents the Women of Power Legacy Awards at the 2018 Women of Power Summit on March 7, 2018, in Orlando, Florida. The Women of Power Summit is the nation's No. 1 executive development and leadership conference for women of color, annually attracting more than 1,000 corporate executives, professionals, and businesswomen from around the country. The Women of Power Summit, hosted by ADP, will take place March 7–10, 2018, at Disney's Yacht & Beach Club Resorts.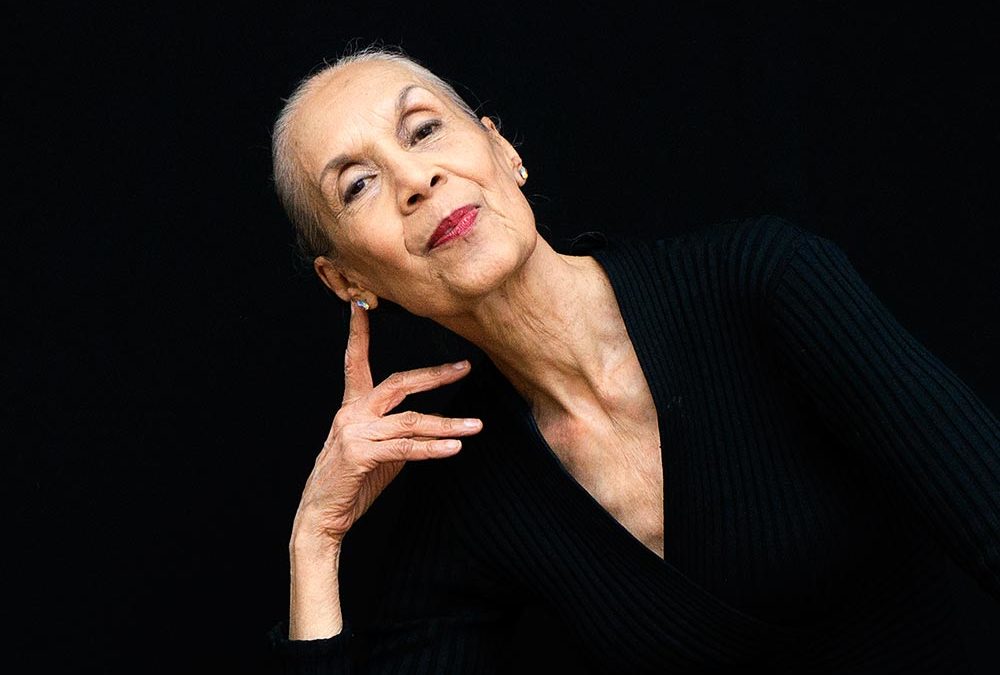 The Women of Power Legacy Awards recognize outstanding impact, achievement, and leadership by women in business, the arts, education, government, and other influential areas. Past Legacy Award recipients include luminaries such as the late National Council of Negro Women Chair and civil rights icon Dorothy Height; the late award-winning film and stage actress Ruby Dee; and former FedEx Express Executive Vice President and Chief Financial Officer Cathy Ross.
Honorees to be recognized at the 2018 Women of Power Summit Legacy Awards Dinner, hosted by PepsiCo, include the following outstanding achievers:
A veteran Democratic political strategist, Donna Brazile is the former interim national chair of the Democratic National Committee (DNC). For over 40 years, Brazile, a former vice-chair of Civic Engagement and Voter Participation, has been an active member of the Democratic Party. She first became involved in politics at the age of nine when she worked to elect a City Council candidate who had promised to build a playground in her neighborhood; the candidate won, the swing set was installed, and a lifelong passion for political progress was ignited. Brazile worked on every presidential campaign from 1976 through 2000, when she became the first African American to manage a presidential campaign.
In 1978, American households remembered Jayne Kennedy (Overton) for her ground-breaking tenure as co-anchor on the most popular network sports show in television history, the Emmy Award-winning NFL Today on CBS. As one of the first female sports broadcasters, she destroyed the myth that women couldn't make it in the world of sports broadcasting, blasting the doors wide open for women in sports forevermore. Kennedy is the only female to ever host one of TV's longest-running syndicated sports series, Greatest Sports Legends, alongside its plethora of great male hosts including Reggie Jackson and Paul Hornung. She is the only female to ever work ringside as a TV color commentator for men's professional boxing through her work for MAPS (Muhammad Ali Professional Sports).
Edith Cooper previously served as an executive vice president of Goldman Sachs from April 2011 and as Global Head of Human Capital Management since March 2008. From 2002 to 2008, she served in various positions at Goldman, including sales management within the Securities Division. In 2002, she was responsible for the company's Futures business and prior to that, she became co-head of the Commodities Business in Europe and Asia, based in London.
Carmen de Lavallade has had an unparalleled career in dance, theater, film, and television beginning in her hometown of Los Angeles performing with the Lester Horton Dance Theater. While in Los Angeles, Lena Horne introduced the then 17-year-old de Lavallade to the filmmakers at 20th Century Fox where she appeared in four movies, including Carmen Jones (1954) with Dorothy Dandridge and Odds Against Tomorrow (1959) with Harry Belafonte. Her dance career includes having ballets created for her by Lester Horton, Geoffrey Holder, Alvin Ailey, Glen Tetley, John Butler, and Agnes de Mille. She has choreographed for the Dance Theatre of Harlem, Philadanco, the Alvin Ailey American Dance Theater, and the productions of Porgy and Bess and Die Meistersinger at the Metropolitan Opera.
"We are thrilled that we will have this opportunity to pay well-deserved honor to women who are gifts to the world," says Women of Power TV host Caroline Clarke, who also serves as editorial director of the Women of Power Summit. "Their examples are a proper tribute to the Legacy Award honorees before them, and powerful motivation for those to come."
The Women of Power Summit will host more than 1,000 women attendees who will engage in three immersive days of executive development sessions and activities designed to train, equip, and encourage industry leadership, career strategies and effective peak-performance and work-life balance techniques. Topics will include "Secrets of the C-Suite," "How to Manage with Power and Influence," and classes such as executive coaching. Confirmed speakers include Founder and Chairman of Essence Ventures Richelieu Dennis; Founder and CEO of The Mane Choice Courtney Adeleye; Senior Personal Finance Correspondent for CNBC Sharon Epperson, and many more.
The host sponsor of the 2018 Women of Power Summit is ADP. Presenting sponsors include Accenture, AT&T, Bank of America Merrill Lynch, Dell, Macy's, PepsiCo, Pfizer, Southwest, State Farm, Toyota, and The Walt Disney Co. With Platinum Sponsor AARP and Corporate Sponsors American Heart Association and FedEx Express.
For more information on the speakers and agenda of the 2018 Women of Power Summit, go to www.blackenterprise.com/wps