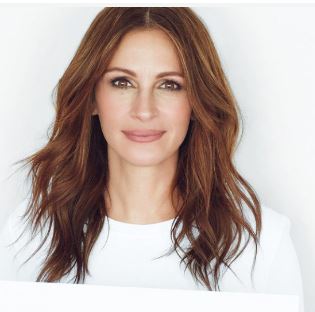 Knowing how to read and write means having the freedom to express yourself fully and build your own future freely
Lancôme is proud to announce Write Her Future, a global commitment to combat illiteracy amongst women and give a voice to this relatively unknown yet universal cause that affects both developed and developing countries.
For the past 20 years, the share of illiterate women has not changed & a staggering 76 million young women around the world are illiterate.* Evidence shows that knowing how to read and write not only increases self-confidence and career prospects, but also allows people to lead longer and healthier lives.** This is why Lancôme has committed to raising awareness of this cause. Over the next five years, Lancôme pledges to invest at least 2 million Euros to fund international literacy programs and develop local support communities for this cause.
The Write Her Future project is not only a philanthropic one, over and above establishing very practical literacy programs internationally, the aim is firstly to mobilize change and raise awareness about this global situation that is still relatively unknown. Lancôme believes that to claim each woman's right to education, they claim the right to become fully herself.
"Today, 76 million young women lack basic reading and writing skills. Often hidden, this handicap causes young women to face exclusion and dependence, with serious consequences for themselves, their families, and their close ones. This is why Lancôme has committed to fight against young women's illiteracy and give a voice to this invisible reality. A natural affinity for Lancôme, whose mission, since the very beginning, has always been to help women in their quest for self-fulfillment and expression of what makes them unique. Write Her Future, Lancôme's very first global philanthropic program is a civic and long-term commitment, which aims at raising awareness, implementing concrete actions in the field, and initiating a movement in favor of women."
–     Françoise Lehmann, Lancôme International President
"Literacy is one of the most defining human skills. We read and write—that's how we communicate, how we share, how we express our feelings, and how we learn to understand the world. To not have that accessible to everyone everywhere is really a crime. It's so great for Lancôme to be involved and get serious about supporting young girls in the world through the work of Write Her Future."
–     Julia Roberts, Lancôme Ambassadress
THE NEED FOR CHANGE
Girls' education has become one of the major challenges of various development programs as 76 million young illiterate women are too often forgotten. They drop out of school as teenagers and are suddenly deprived of a voice and propelled into an adult lifestyle with new responsibilities, some of them becoming wives and mothers quite early. From then on, learning to read and write is no longer a priority for them as once they have dropped out of school, the opportunity to get back on the path of basic learning does not exist.
Functional illiteracy affects many developed countries. In the United States, 7.7% of young women are affected by illiteracy.*** Giving young women the tools they need to become literate could develop their talents and skills, build or strengthen their economic independence, provide them access to more information, in particular to take care of their family and children (studies show that a child born to a literate mother is 50% more likely to survive beyond the age of 5**), claim their rights and participate in the decisions made by their community.*** To offer these women a second chance, the written world needs to come to them. Lancôme is committed to this cause.