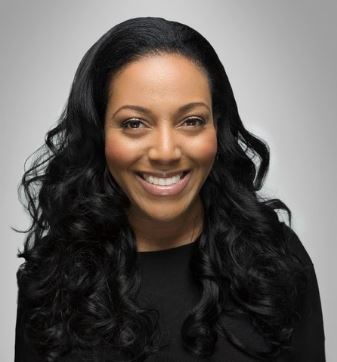 Yolanda F. Johnson has had nearly two decades as a successful fundraising professional and non-profit development executive. Her roles have included Vice-President, Development and Communications at Chess in the Schools, a youth development organization in NYC; this was preceded by her tenure as the head of development at the Princess Grace Foundation-USA. Before these roles was that of overseeing individual giving and special events at the Hudson River Museum of Art in Westchester. Yolanda also served as Acting Executive Director of the Barthelmes Conservatory of Music in Oklahoma.
To-date Yolanda has successfully raised millions of dollars for non-profit organizations, having launched several new fundraising and marketing initiatives; created special streams of earned income and special events, including creative strategies for partnerships and sponsorships; secured foundation, corporation and government funding and cultivated a diverse major gifts portfolio.
A trailblazing figure on the NYC fundraising landscape, Yolanda is the first African-American President-Elect in the 40 year history of Women in Development, NY; one of the NY Metro Area's premier professional fundraising organizations. She has appeared as a panelist at Fundraising Day in New York, the Women's Alliance National Conference and the New York Center for Non-Profit Success. She also serves on the Board of Directors of the Lehman College Art Gallery, the International Advisory Board of the Foundation for Post Conflict Development and was a previous board member of the Friends of Philipse Manor Hall State Historic Site.
Yolanda's extensive background as a successful performing artist and public speaker (www.yolandafjohnson.com) has given her a unique, creative perspective on the communications and presentation aspects of organizational and fundraising development. Yolanda received her BA in Vocal Performance from the University of Tulsa and MA in Arts Administration with fundraising emphasis from The University of Akron, in addition to a certificate in Arts Management in Community Institutions. Yolanda's specialty areas include securing funds for religious institutions, fine and performing arts organizations, organizations who support those with disabilities and youth development organization.
WiD's mission is to empower, connect, and engage women in a community that fosters professional growth and leadership, while advancing the field.
Officers for 2019-2020:
President: Yolanda F. Johnson, President and Founder, YFJ Consulting, LLC
Vice President of Programs: Lane Richards Peace, Director of Development, James Lenox House/Carnegie East House
Treasurer: Martha Lauria, Director, Gift Administration and Donor Services, Memorial Sloan-Kettering Cancer Center
Secretary: Jocelyn Bowman, Director of Advancement, St. Luke's School