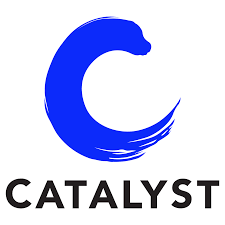 The number of Fortune 500 companies with over 40% diversity on their boards is nearly four times higher than it was in 2010, according to the sixth edition of the Missing Pieces Report: A Board Diversity Census of Women and Minorities on Fortune 500 Boards, a multiyear study published by the Alliance for Board Diversity (ABD), in collaboration with Deloitte.
Yet, it will take until 2074—when the US celebrates its tricentennial, before the number of Fortune 500 board seats held by minorities reaches the ABD's aspirational 40% board representation rate. And while women and minorities have made more progress in board representation for the Fortune 500 between 2016 and 2020 than between 2010 and 2016, the average growth for minority representation on boards since 2004 (the first year this data was collected) is less than 0.5% per year. Fortune 500 board representation for women and minorities continues to climb, up from 34% (1,929 board seats) in 2018 to 38.3% (2,253 board seats) in 2020. Since 2010, the number of companies with greater than 40% diversity has nearly quadrupled.
The social justice movements of 2020 served as a wake-up call for many in corporate America, accelerating the focus for greater gender, ethnic, and racial diversity in the boardroom. As many stakeholders around the country have demanded change, businesses are increasingly expected to serve the workforce and community, as well as their bottom line. The business case and benefits of diversity—of background, experience, and thought—are evident, and many companies have listened.
Additional key findings for the Fortune 500 include:
African American/Black women gained 29 seats in 2020, an increase of 18.8% from 2018. Surprisingly, African American/Black men lost 5 seats in 2020, a decrease of 1.5% from 2018. African American/Black board members hold 8.7% (510 seats) as of June 30, 2020 per the report's methodology.
Hispanic/Latino men gained 13 seats in 2020, an increase of 7.7% from 2018. Hispanic/Latina women gained 14 seats in 2020, an increase of 31.1% from 2018. Hispanic/Latino(a) board members hold 4.1% (240 seats).
Asian/Pacific Islander men gained 33 seats in 2020, an increase of 22.3% from 2018. Asian/Pacific Islander women gained 28 seats, an increase of 45.9% from 2018. Asian/Pacific Islander board members hold 4.6% (270 seats).
White women made the largest strides, gaining 209 board seats in 2020 for an increase of 20.6% from 2018.
After a further analysis of variance (ANOVA) of the data from 2016, 2018, and 2020, the impact of placing women and minorities into the positions of board chair and nominating or governance chair can pay immediate and future dividends for the promotion of board diversity.
While 29 companies demonstrate 60% or greater women and minority representation, no companies in the Fortune 500 are representative of the demographics of the United States, with the benchmarks of 50% women, 13% African American/Black, 18% Hispanic/Latino(a), and 6% Asian/Pacific Islander per the most recent (July 2019) United States Census Bureau, "Population Estimates Quick Facts."
The study also showed that boards more frequently will pull from a pool of existing minority board members instead of bringing in new directors. Two out of every five African American/Black board members serve on multiple Fortune 500 boards.
"While we applaud the progress that businesses have made in increasing board diversity, we need to ensure representation is holistic and inclusive for all—not just for one segment of an underrepresented population,"said Linda Akutagawa, Chair of the Alliance for Board Diversity and President and CEO, LEAP (Leadership Education for Asian Pacifics). "Despite heightened focus on board diversity the past year, not a single Fortune 500 boardroom is representative of the population of the US."
Once again, as documented in previous Missing Pieces reports, the Fortune100 lead the way, exceeding the rate of board seats held by minorities in the Fortune 500, which was close to 18%. The Alliance for Board Diversity initial goal for 40% of all board seats in the Fortune500 occupied by women and minorities has now been met in the Fortune 100.