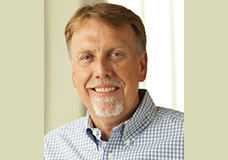 Modern-day slavery to be measurably reduced by 2020 with launch of Freedom Fund next year, the largest privately-funded initiative of its kind in the world
Three leading anti-slavery activists and donors, Humanity United, the Legatum Foundation and Walk Free Foundation,  announced plans to launch the Freedom Fund, an ambitious seven-year effort to raise and deploy $100 million or more to combat modern-day slavery. The announcement was made at the annual Clinton Global Initiative in New York City.
The Freedom Fund is based on the investment approach of its founders and aims to leverage donor funds to significantly increase the impact of existing and new anti-slavery initiatives and enable the scaling up of successful programs globally.
The Fund will target specific areas of high prevalence using a 'Hotspot' funding model. It will also fund innovation through thematic program interventions which deliver impact across multiple regions. By coordinating the efforts and resources of actors throughout the sector, the Fund aims to measurably reduce modern-day slavery by 2020.
"Efforts to combat modern-day slavery have traditionally been driven by individual actors and organizations with limited funding, relative to the scale of this significant problem," said Randy Newcomb, president and CEO of Humanity United, a human rights foundation. "Our goal with the Freedom Fund is to unite those working in isolation in order to create scalable, lasting change for the estimated 21 million people living under the oppression of modern slavery."
The Freedom Fund will support a variety of actors in the non-profit sector, including international NGOs. There will be an emphasis on providing resources to grassroots organizations working on the front lines to free and rehabilitate survivors of trafficking. The official launch of funding is anticipated in 2014.
"People are surprised to learn that slavery still exists today. The Freedom Fund is a new abolitionist initiative that will work to finally eradicate this modern-day scourge. It will serve existing efforts, identify best practices and mobilize new resources," said Alan McCormick, a managing director from Legatum. "The structure of this fund has the potential to break the cycle of slavery for millions of men, women and children globally."
Humanity United, the Legatum Foundation and Walk Free Foundation have each committed $10 million to seed the Fund and will seek to extend the partnership to others who share the same passion and commitment to the cause. The partners' initial funding will be used to establish the organization and quickly begin directing resources to areas of need.
"What has been missing in the fight against modern slavery is a collaboration of effective resources and targeted efforts focused on outcomes," said Andrew Forrest, founder of Walk Free Foundation. "We invite those who share our vision to unite and become part of that solution."
Prior to the official launch in early 2014, the Freedom Fund founding partners will hire a CEO and develop a set of guiding principles, as well as funding and governance structures.
Join us! To find out more about partnering with us or other ways to get involved in the Freedom Fund, please contact info@freedomfund.org.
About Humanity United Humanity United is a U.S.-based foundation dedicated to building peace and advancing human freedom. At home and in the corners of the globe where these ideals are challenged most, we lead and support efforts to lift up the voices and will of people, ensure good governance and the rule of law, engage markets and business as a force for change, and encourage the exploration of promising ideas and innovations to end conflict and slavery—all with the belief that everyone has the right to a life that is peaceful and free. Learn more at HumanityUnited.org or follow us on Twitter (@HumanityUnited) and Facebook. Humanity United is part of the Omidyar Group: www.omidyargroup.com.
About Legatum Foundation The Legatum Foundation is the granting arm of the Legatum Group, a multi-billion dollar investment firm. Using Legatum's investment heritage, the Foundation allocates capital at the bottom of the Prosperity Ladder™ to projects, people and ideas that create enduring prosperity. For over a decade, the Legatum Foundation has funded thousands of small, community-based organizations across the developing world, addressing unmet needs by applying the insights learned from over 25 years of investing in the global capital markets. To date it has impacted over 35 million lives, many of which have been through major anti-trafficking and abolitionist initiatives in dozens of countries. For more information, please visit Legatum Foundation's website at www.legatum.org or follow us on Twitter ( @legatum ) or Facebook.
About Walk Free Foundation The Walk Free Foundation is a global organization focused on ending modern slavery in our generation by mobilizing a global activist movement, generating the highest quality research, enlisting business and raising unprecedented levels of capital to drive change in those countries and industries bearing the greatest responsibility for slavery today. Learn more at walkfreefoundation.org or follow us on Twitter (@walkfree) and Facebook. Walk Free Foundation is an initiative of Minderoo Foundation: www.minderoo.com.au