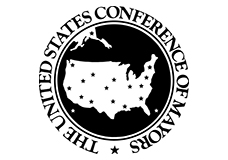 In conjunction with Empowerment Week, commemorating Birmingham's pivotal involvement in the civil rights movement of 1963 and the 50th anniversary of the bombing of the 16th Street Baptist Church in Birmingham, AL which killed four young girls, the U.S. Conference of Mayors (USCM) will host panel discussions in Birmingham on Thursday, September 12. The topic will be "Reaching Economic Equality and Building Tolerance." They will  also release a 10 Point Action Plan to End Racism and Discrimination.
Hosted by Birmingham (AL) Mayor William A. Bell, Sr. and led by USCM Vice President Sacramento (CA) Mayor Kevin Johnson, the panel discussions to be held at the 16th Street Baptist Church will feature several U.S. mayors including Philadelphia (PA) Mayor Michael Nutter, New Orleans (LA) Mayor Mitch Landrieu, Madison (WI) Mayor Paul Soglin, Tacoma (WA) Mayor Marilyn Strickland, Akron (OH) Mayor Don Plusquellic, Jacksonville (FL) Mayor Alvin Brown, Louisville (KY) Mayor Greg Fisher, West Sacramento (CA) Mayor Chris Cabaldon and York (PA) Mayor Kim Bracey. 
The U.S. Conference of Mayors is the official nonpartisan organization of cities with populations of 30,000 or more. There are 1,295 such cities in the country today, and each city is represented in the Conference by its chief elected official, the mayor.