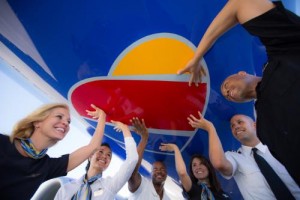 Southwest Airlines celebrates Hispanic Heritage Month and continues its proud tradition of sponsoring nonprofit organizations dedicated to making a positive difference in the Latino community.
"Our Employees and Customers are from diverse cultures and backgrounds," said Ellen Torbert, Southwest Airlines' Vice President of Diversity and Inclusion. "Southwest is enriched because we value the unique perspectives of our Employees and Customers, and we're proud to continue to be a champion of the Latino community."
To learn more about Southwest Airlines' commitment to the Hispanic community, please visit Southwest.com/vamonos.