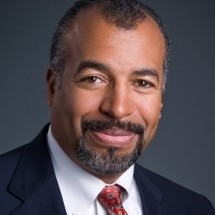 AtWork Systems Inc. a software company based in Northern Virginia, is a smart business platform with an ERP solution for SMBs that delivers mobile, flexible and highly accessible business intelligence to every business owner. It includes a Marketplace application for the GIG economy and a set of open tools that delivers BI/AI/ML-driven decision support to business owners. It is based on a secure and scalable Service-Oriented Architecture, using a configurable multi-tenancy and unified database that provides real-time business transparency and analytics, resulting in real-time operational performance insight.
"My vision is to bring the power of Fortune 500 enterprise-level systems and solutions to every business owner and operator in an affordable manner," said Ronald Lewis, CEO and founder of AtWork Systems Inc.
Lewis is a serial entrepreneur with decades of experience in IT and management consulting. In 2016, after 20 years of working as a CIO and CTO at various Fortune 100s, Ron founded AtWork Systems, which leverages his experience implementing large-scale ERP systems such as SAP and Deltek. He realized that there was an unserved market for these integrated back-office systems for the non-fortune 500 companies, and the growing acceptance and pervasive use of several key technologies had provided an opportunity for an affordable platform to fill that gap.
"A lot of the traditional ERP systems were first built in the '70s and '80s. We put a brand-new spin on the ERP that allows it to accommodate the new gig economy. We still provide all of the traditional functions, but we've re-engineered the system to be able to truly support a virtual workforce with visibility and control."
OneLynk is a smart business platform designed to bring fully affordable and comprehensive enterprise-level business services and technologies to an unmet mid-sized market. It contains a library of easily reconfigurable templates for automating and monitoring business transactions, supporting human capital management, finance, timekeeping and expense management, procure to pay, contracts and project management, and payroll services.  OneLynk offers robust and scalable services with the complexity of an enterprise ERP equipped with compliance management. The company is focused on acquiring clients in the government, construction, IT, engineering and manufacturing verticals.
Ron invested millions and has hired top talented graduate-level technologists from top-tier institutions, including Carnegie Mellon University and George Mason University. He was joined by his longtime right-hand technology partner Jin Chun as CTO and his business-technology innovation advocate Victor Rhoder as product manager in 2017. Todd F. Brown joined the team as the head of the advisory board with a focus on business strategy and fundraising.
AtWork Systems' OneLynk ERP is currently in BETA with key industry partners in finance, government, construction and transportation industries. They have begun some early venture capital conversations and are seeking strategic funding sources.