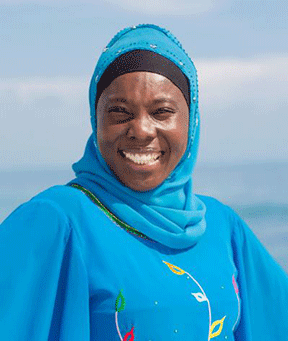 She-EO conference, a series of highly successful, motivating events for multicultural women of color, will host its third event on July 28th at the University of Baltimore.She-EO (She Executive Officer) is a talk-show style event designed for women looking to break barriers, blaze trails, or otherwise be agents of change in their companies and communities.
According to a Harvard Business Review study, 'Do Women's Networking Events Move the Needle on Equality?', after connecting with female peers at a conference:
–   the likelihood of receiving a promotion doubled
–   attendees had triple the likelihood of a 10%+ pay increase
–   78% percent of them reported feeling "more optimistic about the future" after attending.
–   71% of the attendees said that they "feel more connected to others" after attending.
She-EO fosters these types of positive outcomes through safe spaces that allow multicultural women of color to hold critical, yet empowering conversations.Each She-EO event boasts powerful female presenters, including entrepreneurs and corporate executives. For more details, and to register, visit: http://ganiyah.com/sheeo3/ 
Social entrepreneur and financial consultant Tope Ganiyah Fajingbesi, a former Hillary Clinton presidential campaign organizer, created She-EO to break cultural barriers. She designed the event to help women build their leadership muscles, be inspired and learn resilience, get answers to tough questions about money, business, career management, and even love and relationships, and much more.
According to Fajingbesi, She-EO brings together a broad base of women looking to build a better world. "There is something at the event for women from all walks of life, whether they are looking to be change agents in their personal world, are looking to build a business of their own, or want to be more successful leading projects or departments in their organizations," Fajingbesi said.
The Baltimore edition will be the third She-EO event in less than a year. The first edition was held in Columbia, Maryland, in August 2017, followed by She-EO 2.0 in Lagos, Nigeria, in January 2018. Attendees at the first two conferences called She-EO "captivating," "insightful," and "significant."
Registration is open now for the July 28th event, which will be held at the H. Mebane Turner Learning Commons at the University of Baltimore.  The event runs from 9:00 AM to 5:00 PM (EDT). Tickets can be purchased at www.ganiyah.com/sheeo3 and are $54.99 during the early bird period which ends July 15th. Businesses seeking professional development programs that also support diversity efforts are encouraged to send female employees to the event.
She-EO founder
Tope Ganiyah Fajingbesi is the founder of She-EO. She is a Nigerian-American social entrepreneur, financial management consultant, and inspirational speaker. All inquiries regarding SHE-EO can be sent via email tope@ganiyah.com.