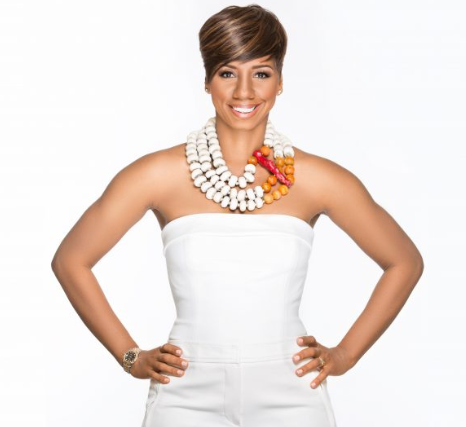 From living on the streets of Baltimore in her youth to obtaining a Stanford PhD to becoming a self-made millionaire, Dr. Venus Opal Reese—aka "Dr. Venus"—is nationally renowned for sharing how she became empowered to "monetize her messy" life, that was a byproduct of the historically dysfunctional legacy that plagues what she calls the "financial DNA" of too many Black women—especially entrepreneurs and career professionals.  As part of a national tour that promotes her new book, "The Black Woman Millionaire'", she will speak on the power of Black women healing their "financial DNA," and to show them how to become 7-figure earners (or as she says, "seven figure sisters"), and beyond.
Venus shares that a trip to Africa changed her life. She decided to her doctoral dissertation on how survival strategies that were born in slavery continued to affect Black women. And indeed, in her recently released, The Black Woman Millionaire: A Revolutionary Act That DEFIES Impossible, Dr. Venus breaks down the economic impact that slavery and survival strategies have on Black women's money, businesses, and overall lives.
Ironically, thirty of the top publishing houses turned down her book proposal submitted by her literary agent. The reason:  they didn't believe there was a "market" of Black women who would buy a book about becoming a millionaire.  Undaunted, Dr. Venus followed in the footsteps of quite a few major writers and decided to self-publish. Which was the right decision, because new readers and her robust and loyal fan base—that also includes non-Black women—shot the book to #1 on Amazon in 3 hours and 11 minutes.
Now in the midst of her national ten-city speaking and book signing tour, The Black Woman Millionaire: Heal Your Way to 7 Figures On Your OWN Terms!, at each stop Dr. Venus is having footage shot for the documentary. While in California, she will also shoot Stanford faculty, staff, classmates and friends, who knew her when she first began to formulate the survival strategies that she now teaches. In fact, former director of the Stanford Women's Center, Dr. Fabienne Maples, said this about Dr. Venus, "[she] is a part of Stanford's fabric; an extremely creative force. She was a ray of light on campus…" And to those thinking about attending Dr. Venus' LA event, Dr. Maples stated, "If you are looking to be healed, made whole, and set free…I will see you on June 2."
To purchase tickets for the June 2nd event, go to TheBlackWomanMillionaire.com/tour, and to buy the book go to www.theblackwomanmillionaire.com/standard.