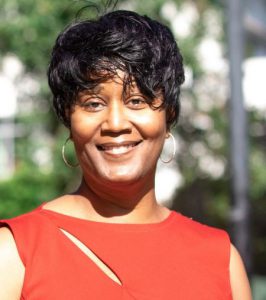 HBUS (www.hbus.com), the exclusive U.S. strategic partner of Huobi (www.huobigroup.com), the world's leading blockchain asset solutions provider,announced Tiffani McCoy as General Counsel. McCoy previously served as the Assistant General Counsel at Intuit, where she drove new business initiatives while helping the company navigate complex regulatory frameworks on a global scale. Before Intuit, McCoy held leadership positions at Google and Yahoo!.
Tiffani McCoy, HBUS General Counsel
"Tiffani has helped scale some of the largest technology companies in Silicon Valley, defining complex legal and regulatory guidelines," said Frank Fu, CEO of HBUS. "Her insight and experience with new and innovative technologies will be a major asset for HBUS as we gear up to become one of the top digital currency marketplaces in the United States."
McCoy is the first African-American woman to step into the General Counsel role at a digital currency marketplace. She brings more than 20 years of experience advising cutting-edge technology companies like Intuit, Google, and Yahoo! on a wide variety of issues including FinTech & money movement, product development, regulatory compliance, government affairs, data privacy and protection, FCRA, consumer protection, marketing, and legal operations.
"Blockchain and digital currency offer some of the most innovative technological and financial opportunities for global evolution," said Tiffani McCoy. "In order for that to happen and for more people to benefit from this wave of innovation, it is critical for us to diversify the voices and participants in this industry. I am excited to join the HBUS team and be a leading voice in initiatives to drive conscious leadership and increased diversity."
McCoy is a graduate of USC Gould School of Law and has an MA from the University of Oklahoma in Organizational and Small Group Communication. She began her education at Ithaca College where she obtained a BS in Television and Radio.
About HBUS
HBUS is an advanced digital currency trading platform and the exclusive U.S. partner of Huobi, one of the world's largest digital currency marketplaces. HBUS offers a wider variety of token options and giveaways to American audiences, with 24/7 personal customer support and unparalleled security.
Located in San Francisco, HBUS is founded by a team of proven technology executives and disruptive founders. HBUS operates under the highest of ethical standards and is committed to full U.S. legal compliance. For more information, visit the HBUS website (www.hbus.com) or follow on Twitter (https://twitter.com/HBUSofficial).