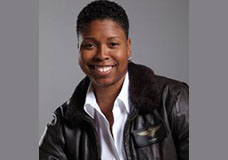 Executives, human resources and diversity professionals, employee resource groups and lesbian, gay, bisexual and transgender (LGBT) people and allies representing the vanguard of forward-thinking Fortune 500 companies gather in Baltimore, Maryland, on October 29-November 1 to consider ways to advance workplace equality. The Out & Equal Workplace Summit, held annually since 1999, draws more than 2,500 attendees from across the world to share their best practices and ideas for creating workplaces where LGBT people are safe, accepted, and valued.
The Workplace Summit is presented by Hewlett-Packard and IBM, in addition to support from 118 sponsoring corporations, government agencies, and non-profit organizations.
Conference highlights include:
TUESDAY: Vladi Luxuria, Former Member of Parliament, Italy, and the Northern Hemisphere's first openly transgender Member of Parliament; Judy Shepard, mother of the late Matthew Shepard and founder of The Matthew Shepard Foundation; Joan Collins, British actress, author and columnist, aka uber LGBT icon, Alexis Carrington Colby.
WEDNESDAY: Beth Brooke, Global Vice Chair—Public Policy at Ernst & Young, named five times to the list of Forbes "World's 100 Most Powerful Women"; Tiffany Dufu, President of The White House Project; Selisse Berry, Founding Executive Director of Out & Equal Workplace Advocates; Benjamin Todd Jealous, President of the NAACP; Vernice "FlyGirl" Armour, America's first African-American female combat pilot; and Zack Wahls, who addressed the Iowa House Judiciary Committee in support of gay marriage, becoming an internet sensation, and who spoke to an ecstatic reception at the Democratic National Convention.
THURSDAY: Brigadier General, Tammy Smith, the first openly LGBT officer of flag rank in the U.S. Army.
The Global Series, sponsored by IBM, will look at the state of workplace equality throughout the world, including Europe, Latin America, and Asia, and the series will also address the ways in which globalization is impacting the LGBT experience:
• IBM's Approach to LGBT Issues in Challenging Countries
• Immigration Equality: Issues on Immigration for the LGBT Community
• US Diplomacy and LGBT Rights Globally
• OUT NOW: The LGBT Global Workplace Experience—Country Survey Highlights
• Extending Diversity & Inclusion Strategy Globally: Case Study Latin America
• The Business of Fighting HIV & AIDS: From Walking to Running
Each year, the conference bestows the Outie Awards to individuals and corporations who are making a significant contribution to workplace equality.
Out & Equal Workplace Advocates is committed to ending employment discrimination for lesbian, gay, bisexual, and transgender employees. We believe that people should be judged by the work they do, not by their sexual orientation or gender identity. Every day, we work to protect and empower employees to be productive and successful—so they can support themselves, their families, and contribute to achieving a world free of discrimination for everyone.