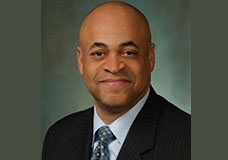 Mr. Creighton brings the perspective of his extensive experience, both as an industry regulator in two U.S. states and as a seasoned business executive.
"Lorenzo Creighton is one of the most highly respected leaders in the resort and casino profession," said Jim Murren, Chairman & CEO of MGM Resorts International. "We are proud he's once again an integral part of our team bringing his unique insights on issues from regional market operations and fostering the important working relationships between operators and regulators. His knowledge will prove valuable to both our company and the communities where we work."
Mr. Creighton will bring a broad and deep skill set to the MGM development team. The first African-American to be named as President of a major Las Vegas casino resort, he has more than 20 years of experience in Government Affairs, Gaming Regulatory Agencies and Casino Operations.
"I am proud to rejoin the MGM Resorts family and once again be a part of a company that leads the industry in so many different areas," said Lorenzo Creighton. "MGM Resorts has many new opportunities before it. I look forward to this opportunity to be a part of them."
Mr. Creighton's experience as a Gaming Regulator and Government Affairs professional allows him to provide unique perspective and skill-set to his new role. Previously in his career Mr. Creighton worked as an attorney for the State of Iowa and as an Iowa Magistrate State Judge, before becoming the Deputy Director for the Iowa Racing and Gaming Commission, where he crafted the state's initial gaming regulation and oversaw the opening of the first modern Riverboat Casinos. He also served as Executive Director for the Mississippi Gaming Commission, where he similarly oversaw the development of state gaming regulation and the opening of that state's modern casino industry.
Personally, Lorenzo has dedicated much time to his community. He currently serves on the Board of Directors of Usher's New Look Foundation and serves as its Secretary. An active member of the community, Creighton has received awards from Luther College (2005) and Black Meetings & Tourism (2006) for Distinguished Service. He is also the recipient of a Trumpet Award in January 2006 for his contributions in business.