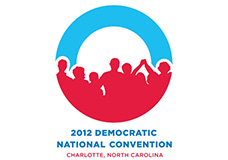 The Democratic National Convention Committee (DNCC) announced that the organization's official Spanish-language webpage is now live. The Latino community is an important part of the vibrant and diverse cross-section of America that makes this country great, and this new page allows the DNCC to continue engaging Latinos in the political process.
"From day one, we set out to engage more Americans than ever before, and our digital outreach is just another way that we are delivering on that mission," said DNCC CEO Steve Kerrigan. "Having a Spanish-language web page ensures that more people can have access to the most open and accessible convention in history."
The page, available at http://www.demconvention.com/bienvenidos/, will include interactive features that invite Latinos to participate in the discussion as we move forward toward the re-nomination of President Obama. In a video welcome message on the new webpage, Los Angeles Mayor Antonio Villaraigosa, Chairman of the 2012 Democratic National Convention, invites Americans to participate in the convention online and "continue the conversation that the president started with the American people nearly five years ago."
The 2012 Democratic National Convention Committee is a not-for-profit organization responsible for planning and executing the Democratic National Convention in Charlotte, North Carolina, the week of September 3, 2012.