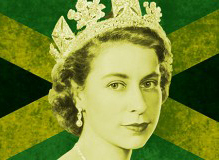 Events marking the anniversary will be held across the world. In the London, events will be held between July 26 and August 12 to coincide with the Olympics.
Jamaica 50 celebrations will also take place in Birmingham, England. Birmingham, which is home to a one of the largest concentration of Jamaicans and descendants of Jamaican parentage living in the UK, come alive with the staging of 'Jamaica in the Square' which will take place in the central square in Birmingham between Aug 3 and 12. Attention will also focus on the annual Brixton Splash, which over the years has been significantly influenced by the Jamaican population that resides there. The celebrations will also include 'I Love Jamaica Day', an outdoor event scheduled for August 12 in Stratford Borough, located a few minutes away from the London Arena in the same borough.
This summer, visitors to London will be able to enjoy an authentic Jamaican cultural experience at Festival Jamaica 2012 (http://festivaljamaica2012.com/2012/07/10/about/).For 17 days (27 July 27 –  August 12), the Maryland School Complex will be transformed into cultural spaces, performance stages and lush tropical jungle to celebrate Jamaica's 50th year of Independence and the anticipated success of the island's athletes during the Olympic Games.
Patrons will be able to enjoy art, music, food, theatre and more, just 10 minutes from the Olympic park at Festival Jamaica 2012, which organizers say will complement the vast array of Jamaica 50 events around the UK.
Highlights of the Festival include performances of the acclaimed musical The Harder They Come, Cooking demonstrations in the Reggae Kitchen with celebrity chef Colin Brown and an exclusive performance of 'The Israelites' and '007' from Desmond Decker's band, The Aces.
Also part of Festival Jamaica 2012 is The Reggae Exhibition – three rooms documenting the island's rich musical heritage from Mento to Dancehall.
The Early Jamaican Music Room kicks off the Journey through reggae that visitors experience in the variety of "Reggae Rooms. It fully immerses visitors into the captive musical, historical and exciting experience of early Jamaican music."