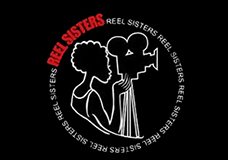 Tim & Daphne Reid, Soul Food Junkies Brooklyn Premier, Sam Pollard Editing Workshop, Blackside Tribute, Industry Chat & More
The Reel Sisters of the Diaspora Film Festival celebrates 15 years on October 13th and 14th with films by women of color from across the world. The best film bargain in NYC offers an awards ceremony, a professional workshop, a panel and the Brooklyn premiere of Soul Food Junkies.
Every once in a while, Reel Sisters welcomes an important film not made by a woman of color. This year the Festival proudly presents Byron Hurt's award-winning PBS documentary, Soul Food Junkies. In this film Hurt, baffled by his dad's unwillingness to change his traditional soul-food diet in the face of a health crisis, sets out to learn more about this rich culinary tradition and its relevance to Black cultural identity. He discovers that the love affair his dad and his community have with soul food is deep-rooted, complex, and in some tragic cases, deadly.
The venue is the Kumble Theater for the Performing Arts, LIU Brooklyn, at Flatbush and Dekalb Aves. For schedule and workshop registration, visit www.reelsisters.org / www.kumbletheater.org or call 718-488-1624 / 347-534-3304. For updates, like our page at www.facebook.com/reelsistersfilmfestival. Follow us on twitter @reelsisters.
—Master Editing Workshop for Emerging Filmmakers with Sam Pollard at Reel Sisters Film Festival-, October 13-14 in NYC–
Emmy award winning filmmaker Sam Pollard is one of the nation's top film editors, he has edited several Spike Lee films (Four Little Girls, Jungle Fever, Mo Better Blues) and served as the producer for Henry Hampton's historical civil rights documentary Eyes On The Prize II: America at the Racial Crossroads. In honor of Reel Sisters 15th Anniversary, Mr. Pollard will conduct a film editing workshop offering his expertise and insight on best editing techniques on Sunday, Oct. 14, 2012, 1pm-3pm, (Spike Lee Screening Room,Long Island University, Brooklyn Campus)
Seating is limited, please register in advance For information call: (212) 865-2982. Registration: $35 (Early Bird Registration: $25 before September 21, 2012).Early Discount Code: RS314