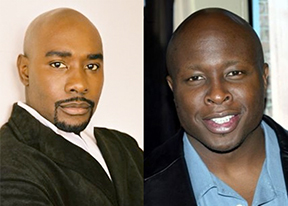 (Morris Chestnut, Steve Harris )–Legends from Homeland's Howard Gordon stars Sean Bean, as Martin Odum, an undercover agent working for the FBI's Deep Cover Operations (DCO) division. Martin has the uncanny ability to transform himself into a completely different person for each job. But he begins to question his own identity when a mysterious stranger suggests that Martin isn't the man he believes himself to be.
Legends also stars Ali Larter (Heroes) as Crystal McGuire, a fellow operative who has a history with Martin; Morris Chestnut (American Horror Story, Nurse Jackie) as Tony Rice, a smart, quick-witted and charming DCO agent; Tina Majorino (Grey's Anatomy, True Blood) as Maggie Harris, the newest member of the DCO team; Steve Harris (The Practice, Awake) as Nelson Gates, the director of the DCO Task Force; and Amber Valletta (Revenge) as Sonya Odum, Martin's ex-wife; and Mason Cook (The Lone Ranger) as Martin's pre-teen son, Aiden.
As Martin tries to find answers to the questions about his identity, he must also continue his primary job as an undercover operative, taking on such roles as a Serbian extremist, a Scottish soccer club executive, a corrupt Chicago police officer, British special forces colonel and a legendary computer hacker. There are many times, however, when he must choose between the demands of his job and his desperate desire to solve the mystery of his own identity. And he doesn't always make the right choice.