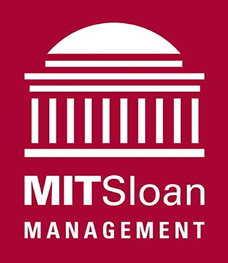 Asians more likely to receive labor approval; Latin Americans more likely to be denied
At a time when U.S. immigration policy is a touchstone for political debate, a new study by researchers at the MIT Sloan School of Management and Brown University shows that the process by which the government authorizes immigrant labor certification requests—one key stage for the granting of most employment-based green cards—is biased.
"Every year, tens of thousands of foreign immigrants seek jobs in this country and government agents—who are tasked with evaluating the qualifications of those prospective workers—play a major role in the hiring process," says Ben A. Rissing, a professor at Brown, and a co-author of the study. "Our research shows that despite laws that have been on the books for decades forbidding discrimination on the basis of nationality, government agents' labor certification approvals depend a great deal on the job candidate's citizenship."
The study, which examines data from immigrant work applications evaluated by agents at the U.S. Department of Labor, finds that Asian applicants tend to have high approval rates, while the approval rates of Latin American applicants are low. These findings remain consistent even after controlling for variables such as salary, job title, work location, industry, and prior visa credentials.
However, when applications are audited—a quasi-random occurrence whereby applications are assessed by a separate team of government agents who have access to more detailed and relevant information—the biases all but disappear, according to the study, which is published in the American Sociological Review.
The discrepancy in approval rates may be due to either conscious or unconscious preferences of government agents and/or statistical discrimination, which is the tendency to draw inferences about a potential worker based on the characteristics or performance of an average worker belonging to the same demographic group. Past studies and public opinion polls indicate that, for instance, Americans tend to perceive Mexican and Latino immigrants as having low competence; Asians, on the other hand, are viewed as professionally successful and well educated.
"The fact that the employment application process becomes fair and equitable only when agents have access to detailed employment-relevant information has huge implications for the way companies should approach their employment practices to attract, recruit, and hire top foreign talent," says Emilio J. Castilla, professor of management at the MIT Sloan School of Management and co-author of the study.
"Human resource and other managers in charge of hiring are not necessarily free of these demographic biases, which may also be operating, for example, when screening and selecting engineers and other highly-skilled information technology workers to work in U.S. companies."