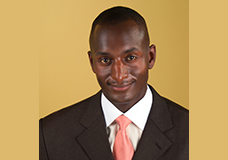 Dr. Randal Pinkett, season four winner of NBC's The Apprentice and Chairman and Chief Executive Officer, BCT Partners, a national consulting firm delivering a full-range of program management, research and evaluation, technical assistance, and information technology services to the U.S. Government, has been awarded two contracts with the U.S. Department of Health and Human Services' Substance Abuse and Mental Health Administration (SAMHSA) and National Institutes of Health (NIH).
BCT Partners will provide a broad range of research, evaluation, technical assistance, and training services to SAMHSA as well as mission critical IT requirements such as Cloud Computing, Mobile Applications, Information Security and Health IT across the entire federal government. In doing so, BCT will capitalize on the anticipated opportunities resulting from the Supreme Court's ruling to uphold President Obama's health care law. Within the Affordable Care Act (ACA) there are provisions designed to increase incentives to physicians and other health and mental health professionals to provide integrated, coordinated care that can help catch health issues before they become more serious concerns.
The SAMHSA Indefinite Delivery Indefinite Quantity (IDIQ) contract has total ceiling of $900 million during the next five years. The NIH Chief Information Officer-Solutions and Partners 3 (CIO-SP3) IDIQ Government-Wide Acquisition Contract (GWAC) has a total ceiling of $20 billion for the next ten years. BCT Partners' awards fall under SAMHSA IDIQ Domain I and IV (Small Business) and all ten of the NIH CIO-SP3 Task Areas (Small Business and 8a).
"The SAMHSA and CIO-SP3 contracts are significant wins for our company," said Dr. Pinkett, "They demonstrate the depth and breadth of our expertise in supporting complex, nationwide initiatives. They also exemplify our commitment to working with federal government agencies—helping achieve their missions and thereby improving the lives of the people they serve."
The BCT CIO-SP3 Team consists of nine organizations and the BCT SAMHSA Team consists of eight organizations with comprehensive healthcare and IT expertise – including a renowned worldwide research organization, an innovative college of public health, and a leading integrated care management system – to deliver innovative solutions to government agencies facing challenges in health and IT.
Reflecting diversity in size, ownership, and location, the CIO-SP3 partners are (listed by state)
American InfoTech Solutions, Washington, DC
Aurotech Corporation, Clarksville, Maryland
Conquest Security, Gaithersburg, Maryland
Get Real Consulting, Rockville, Maryland
CapitalNovus, Fairfax, Virginia
Plexus Scientific, Alexandria, Virginia
Heritage Digital, Florence, South Carolina
CACI – Arlington, Virginia
Minority Information Technology Consortium (MITC), Chicago, Illinois
The SAMHSA partners are (listed by state)
SRI International – Menlo Park, California
L&M Policy Research – Washington, DC
Avar Consulting – Rockville, Maryland
Summa Health System – Akron, Ohio
Kent State University College of Public Health – Kent, Ohio
Integrity Management Services – Alexandria, Virginia
CACI – Arlington, Virginia
Minority Information Technology Consortium (MITC), Chicago, Illinois
"I am honored to be working with such a well-respected, deeply talented team," said Lawrence Hibbert, President and Chief Technology Officer. "And, we are excited about the opportunity to provide innovative healthcare solutions for SAMHSA and the federal government through these contract vehicles."