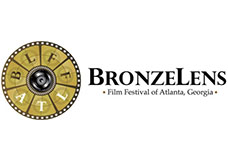 Now in its third year, the BronzeLens Film Festival (BronzeLens) continues to be one the nation's most anticipated film festival events. The festival takes place November 8-11, 2012 and will offer content for filmmakers, industry professionals, students and the general public. Attendees may choose from a variety of BronzeLens expert signature panels, workshops, master classes, domestic and international film screenings and get a taste of unique southern hospitality.
BronzeLens Festival Highlights
Legendary casting director and producer Reuben Cannon will host "The Producers Roundtable" a groundbreaking session that brings together high-level entertainment executives to share their strategies for producing successful film and television projects.
Issa Rae, the producer, director, and lead actor of Misadventures of Awkward Black Girl opens up about her incredible journey to success as a webisode producer. Award-winning author and playwright Pearl Cleage will discuss her newest project in "From Novel to Screen: The Pearl Cleage Film Project." And, NAACP Image Award winning producer Roger Bobb will conduct a new workshop "Creating Comedy Shows with Roger Bobb".
This year the Women Superstars Luncheon which has become a BronzeLens favorite for local corporations as a means of exposing employees and clients to the BronzeLens experience will take place on Friday November 9, 2012 at the Atlanta Marriott Marquis Hotel. Accomplished women of color in the film and television industry will be honored at this signature event.
Also, this year at the BronzeLens Awards on Saturday November 10, 2012 the best of the festival filmmakers in their perspective categories and other noteworthy industry leaders will be honored. Cinema and Social Justice Sunday which takes place on will be produced in conjunction with Center for Civil and Human Rights remains a unique and critical component of the festival.
As an international film festival, BronzeLens re-joins France Atlanta in collaboration to present films from the Francophone world at what is titled "France-Atlanta at the BronzeLens Film Festival." This festival partnership is dedicated to bringing national and worldwide attention to Atlanta as a center for filmmaking, by and for people of color, shared by France's passion for cinema and its commitment to support diversity in film.
All BronzeLens workshops and Master Classes and onsite registration November 8-10, 2012 from 8:00 am until 5:00 pm will take place at the Festival's headquarters hotel, the magnificent Atlanta Marriott Marquis. All juried screenings are shown at the Georgia Pacific Auditorium.