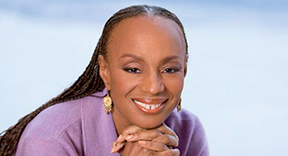 BLACK ENTERPRISE will present its highest honor in recognition of the achievements of black women when it presents the Women of Power Legacy Awards at the 2015 Women of Power Summit on March 3, 2015, in Fort Lauderdale, Florida. The Women of Power Summit is the nation's No. 1 executive development and leadership conference for women of color, annually attracting more than 800 corporate executives, professionals and businesswomen from across the country.
The Women of Power Legacy Awards recognize outstanding impact, achievement and leadership by women in business, the arts, education, government and other influential areas. Past Legacy Award recipients include luminaries such as the late National Council of Negro Women Chair and civil rights icon Dorothy Height; the late award-winning film and stage actress Ruby Dee; former FedEx Express Executive Vice President and Chief Financial Officer Cathy Ross; and former U.S. Surgeon General Joycelyn Elders. In 2013, a Legacy Award was named for Barbara Graves, wife of BLACK ENTERPRISE Founder Earl Graves Sr. and a former educator, to be presented annually in recognition of outstanding achievement and service in education and other areas of service to young people.
Honorees to be recognized at the 2015 Women of Power Summit Legacy Awards Dinner, hosted by PepsiCo, include the following outstanding achievers:
Pam Grier, with over 40 movies to her name, the Golden Globe- and Emmy-nominated actress is known as Hollywood's very first female action star, an especially historic accolade for an African American woman and a triumphant testament to Grier's record of continually fighting and successfully overcoming personal obstacles.
Susan L.Taylor, Founder & CEO, National CARES Mentoring Movement & Editor-in-Chief Emerita of Essence magazine. After 27 years as the chief editor of Essence magazine and the visionary credited with building the brand, Taylor left publishing to devote her life to building an organization that is devoted to breaking the cycle of intergenerational poverty among African Americans.
Charlayne Hunter-Gault, an award-winning journalist with more than 40 years in the industry, working in every medium. A trailblazer in her own right, Hunter-Gault is the author of three books: In My Place, a memoir of the civil rights movement fashioned around her experiences as the first black woman to attend the University of Georgia; New News Out of Africa: Uncovering Africa's Renaissance; and her latest book, To the Mountaintop: My Journey Through the Civil Rights Movement.
Beverly Daniel Tatum Ph.D. (Barbara Graves honoree ). A 2013 recipient of the Carnegie Academic Leadership Award, Tatum has served as president of Spelman College in Atlanta since 2002. Her tenure has been marked by a period of great innovation and growth.
"The 10th annual Women of Power Summit marks a momentous milestone for this one-of-a-kind event for women of color who aspire to not just success, but leadership," says Black Enterprise President and CEO Earl "Butch" Graves Jr. "This year's Legacy Award Honorees, and our lineup of groundbreaking speakers, including McDonald's CEO Don Thompson, our first ever male keynote, honors how far the event has come, while clearly taking it to another level for both sponsors and attendees."
"We are thrilled that we will have this opportunity to pay well-deserved honor to women who are gifts to the world," says Women of Power television show host Caroline Clarke, who also serves as editorial director of the Women of Power Summit. "Their examples are proper tribute to the Legacy Award honorees before them, and powerful motivation for those to come."