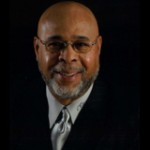 EDITORIAL REVISITED:
(Shown: Charles Blatcher, III Chairman National Veteran Coalition)Below is our editorial from July 26, 2013. It is now 2016 and the National Coalition of Black Veterans has yet to receive a promised call from the White House.In Support of Col. Charles Young , we are working to have him be promoted posthumously. As a Black colonel, he was not promoted because white soldiers would have had to salute him. Let's make it right.
In an effort to continue to get Col. Young promoted and honor him, a special event will be held at 11;00 a.m. on June 1, 2016 at 1350 Brush Row Road, Wilberforce, Ohio 45384.
For further information, contact The Colonel Charles Young Promotion Campaign at 510-467-9242 or email to CNMMMF@aol.com . To view the two page complete article, Click Here.